5 Reasons to Hire Private Transportation Instead of Ride Sharing
by ampmlimo, on Dec 29, 2019 5:37:48 PM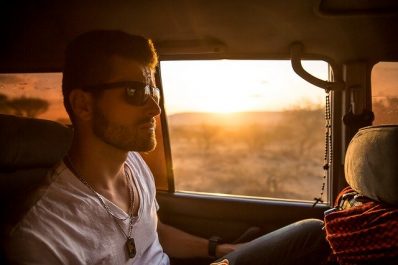 One of many recent trends in hired transportation is ride sharing, such as with Uber and Lyft. These are not ideal alternatives to professional chauffeured transportation. At first these might seem like a good development. However, there are caveats to be considered when renting a ride from one of these services.
Reasons New Ride Share Services May Not Be the Solution
1. Priority #1: Safety & Security
Anyone who watches or reads the latest news has likely heard of the dangers of ride sharing services. "Share the cost" can also be "share the risk" so choose wisely. Therefore, it should be noted that professional chauffeured services can offer a safer option.
This is because these companies are fully invested in their sole industry. As a result, they stand to lose a great deal by not providing safe and reliable services.
2. What's in Your Ride?
Ride share vehicles are inspected for good working conditions; it's true. However, you really don't know what you're riding in when you hail an Uber or Lyft. Vehicles are the property of the driver. As a result, there's no way to know what's been in the vehicle, or whether it is regularly maintained.
Your mobile app will tell you what the vehicle you are being picked up in looks like, but not the last time it had an oil change or was sanitized for cleanliness.
By contrast, professional chauffeur services are committed to maintaining a high quality fleet of rentals. This is both mechanically and aesthetically. This means that passengers are ensured a more trouble-free, immaculate ride. They also clean and sanitize the exterior and interior of the vehicle between customers!
3. Ride Share Drivers are Sub-Contractors
Unlike professional transportation providers, ride share companies do not provide full-time drivers. Additionally, they're not required to meet top expectations and credentials.
They do undergo initial background checks. But professional limo service companies generally hold their drivers to a much higher standard. In other words, more extensive background screening and impeccable driving records are required. Not to mention ongoing training for customer service excellence.
Professional chauffeurs have a vested interest in their profession. By contrast, ride share drivers often provides rides to make a few bucks on the side. When hiring private car service with a reputable limousine company, you can be ensured that this is top of the line service to meet your expectations.
4. What's in a Name?
When you hire a Lyft or Uber, you don't specifically have to choose their "ride share" option. But you're still riding with a stranger: the driver! Certainly, this will be the case the first time you hire a professional chauffeur.
However, once you've enjoyed a driver's hospitality you can request them again for your next ride. With ride share services, you never know who you're going to get.
5. Courtesy
Chauffeurs are specially trained to provide the utmost professionalism, courtesy, reliability and accommodation. These pros help with your baggage and strive to meet your special requests. Furthermore, they conduct themselves in a dignified and congenial manner. If you've ever hired a shared ride service, you already know that such drivers are never a given.
When considering hired transportation, the true value lies in safety, integrity and guaranteed comfort passengers can depend on. If you just need a quick ride down the street, a ride share service might be suitable. But when your group needs a longer ride, professional chauffeured transportation is hands-down the better choice for trips.
If you are needing a ride to the airport or transportation for a corporate event, you will get your moneys worth with professional service, be it with a stretch limousine or a town car. The choice is yours!
The Best Choice for Rented Transportation
At AM PM Limo, we understand how challenging it can be to find safe and reliable transportation in Alberta. It is for this reason that we do what we do.
Rent your chauffeured transportation from our family-owned & operated rental company. With AM PM, you can count on security, professionalism and world-class service with every ride. We are fully committed to providing Alberta travelers with only the very best. That is to say the best fleet, prices and drivers as well as best service – period.
Find out for yourself why our chauffeured transportation is the far better option over shared ride services. Our LIVE reservation specialists are available 24 hours a day, 7 days a week. We are happy to answer any questions you may have. Furthermore, we'll make your reservation simple, affordable and completely hassle-free.
Simply call us at any time of day or night at 403-475-5555, and we'll be happy to help.
Not yet sure you're ready to book?
You can get pricing information on the fly by submitting our fast, no-obligation price quote online.
We look forward to being of service to you!