Difference Between Ford Expedition And Ford Excursion Limo
by ampmlimo, on May 20, 2019 5:15:17 AM
---
If you are in the market to book an SUV limo, when you start calling around different Calgary limo companies, you will hear "Excursion limousine" and "Expedition limousine".
This article is to explain the difference between the two limousines and why it is very important for you to know the difference before you book for your Wedding, Graduation, or whatever the special occasion is.
---
Ford Excursions limousines were produced from 1999 to 2005, so when you get a Ford Excursion, you are getting a limo that is at least 14 years old
Drawbacks of outdated limousine?
Now, why would you rent an outdated, 14-year-old limousine? With out-of-date electrical systems, the sound system is not going to be the best quality, and likely not compatible with current technology, such as smartphones and iPods, for playing your own music.
The AC system would definitely be obsolete and would not be able to cool you down on hot summer days. You don't want to be all dressed up for your special event and then stuck in a limousine that is overheating! On the flip side, there could be issues with the heat in the winter, especially with Calgary's cold climate.
Most of the time limousines are designed to last about 5 to 10 years. Every time the manufacturer introduces a new model, new limousines are manufactured.
The Excursion limo would definitely have an older feel to it.
Now, there are always some exceptions. There are some limo owners who do take care of their limousines with pride. There might be some Ford Excursions out there that are in great condition, but they will still be at least 14 years old and could easily have 300,000km and more on it.
This could definitely result in a disappointing experience with your limo service.
THE FORD EXCURSION LIMOUSINE WAS INVOLVED IN A ACCIDENT THAT KILLED 20 PASSENGERS.

The 12-14 passenger 2001 Ford Excursion limo was overloaded and 20 people all lost their lives in the terrible crash.
If you need am affordable limo simply to transport your party from point A to point B, taking an Excursion limo may seem worth the risk. But when a safer alternative is readily available, it is always best to go with safety over cost.
---
Ford Expedition limousines are newer
If a limousine company has the Ford Expedition limousine, it would be wise to reserve with them as Ford started manufacturing the Expedition model in 2007.
Newer limos have updated sound systems, HVAC units, updated lighting, a more reliable engine and transmission, as well as modern vehicle components that result in a more fashionable ride and a better overall experience.
Just by looking at the pictures, would you rather have a 14 – 20-year-old limousine, or a vehicle that was manufactured more recently?
Of course limo companies will not disclose the exact age of their vehicles and if asked, they may tell you that their vehicles are brand new. Consumers who have rented a limo a few times may not be able to tell the difference between the Ford Excursion limo ( Older ) and Ford Expedition limo ( Newer ), but after reading this article, even if you are renting a limo for the first time, you should be better able to tell the difference! It's simple and you do have the choice between renting an older limousine versus a newer one?
Remember if you are limo shopping and a company tries to give you a Ford Excursion limousine and they're telling you it's brand new, they are counting on the fact that you don't know the difference between the two.
---
Always remember Ford Expedition ( Newer )
Here is the Ford Expedition picture for your reference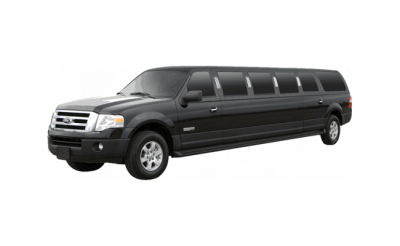 Always remember Ford Excursions ( Older )
Here is the Ford Excursions ( Older ) for your reference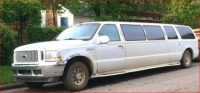 Happy limo shopping!