How Much to Rent a Party Bus For a Night
by ampmlimo, on Jul 17, 2020 6:04:45 PM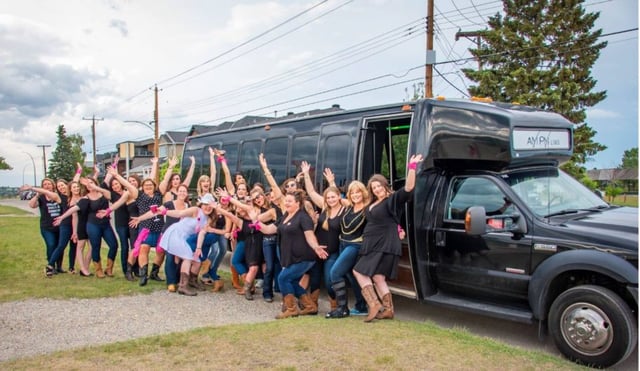 When hiring a Party Bus for the evening the cost may differ depending on many different things. How many passenger's, size of the party bus or where you would like to go. Whether it's for a bachelor/ bachelorette party, sporting event , birthday, wedding, graduation, or just a night out on the town, you want the best transportation service and best price possible!
Having a party bus take you wherever you need to go, with a great sound system, a beautiful dance floor, luxurious leather seats, and room for all your family and friends, a party bus is a creative and fun way to travel.
Party Bus Prices
Party Limo Bus rentals vary depending on the size of the limo bus, number of passengers, number of hours and even the location. No matter the details, renting a limo bus is always easy and worth it! You can contact your nearest Party Bus company for a free quote!
Booking a party bus or stretch limo for a cold winter Friday night will be less expensive than booking on a Saturday for a wedding or graduation in the middle summer. So consider the time of year and day of the week when booking your party bus rental service.
Many times you may be sharing the cost with others that are joining the party bus trip. Knowing the total price is important as only the person who made the booking will be responsible for the cost at the end of the day.
The minimum number of hours for a day/night rental is typically eight hours.
Here are some average costs for party buses:
A Mini Party Bus for up to 16 passengers, 8 hours of service can range from $999 to $1399.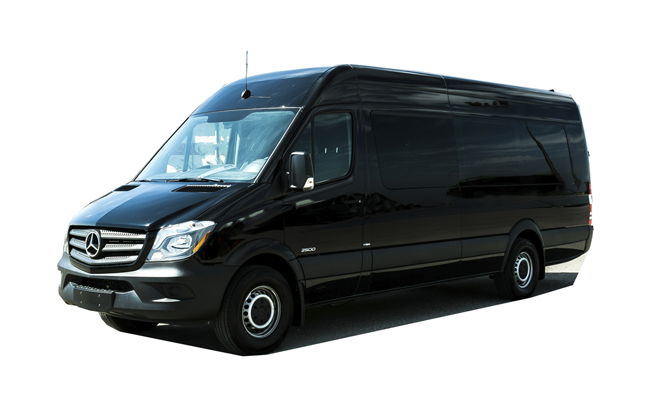 Party Bus for up to 24 passengers, 8 hours of service can range from $1099 to $1499.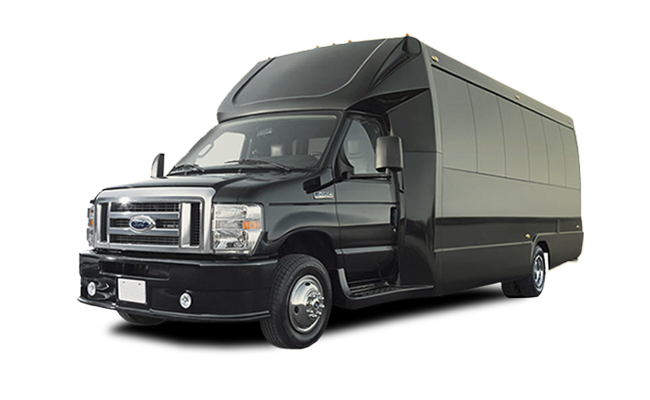 A Party Bus for up to 30 passengers, 8 hours of service can range from $1199 to $1599.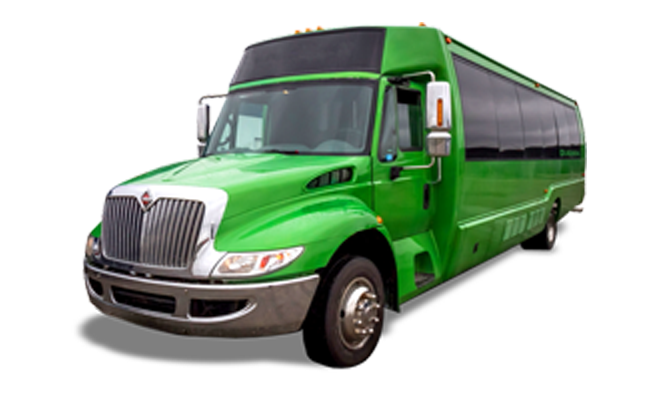 Things to consider before booking a party bus
Do I need a party bus for a Day/Night
Party Bus Size - passengers
Party Bus Packages for Special Occasions
Do I need a party bus for a Day/Night
This will depend on what you plan to do. If you live within a main city, like Calgary or Edmonton, you can typically get a party bus for one hour. Most companies have a one-hour minimum booking requirement. However, when booking multiple hours most companies have discounted rates as well.
When booking limo buses for something like a Pub/Club Crawl, or you have multiple locations to go to, renting an all day/night party bus will more than likely work best. This way you can leave all your belongings and/or drinks in the party bus and come and go as needed.
You can then relax knowing everyone will get home safely!
Party Bus Sizes - passengers
Your group size will help determine the size of the party bus you will need.
For smaller groups 10-16 people, then a 16 passenger party bus
For groups 18-24 people, then a 24 passenger party bus
For larger group's over 25 then a 30 passenger party bus might be the best for optimal comfort.
Party Bus Packages for Special Occasions
There are often many packages offered for party buses, shuttle buses or limousine services. Depending on the occasion you may want some drinks or party favors included. Ask your party bus company what packages they offer and can be tailored to your needs.
For special days, such as a weddings, most party bus companies would included a bottle of champagne, water, ice and exterior decorations ie: just married sign. For birthdays, and stag and stagettes you may be interested in having balloons and some fun photo props on the party bus. For an occasion such as a graduation, you may want multiple pick-up and drop-off locations.
Ask about party bus and limo package deals to see what you can have included for multiple hours of service.
Other things to consider before you book a Party Bus
How many hours and overtime cost/prices
When booking your Party Bus ensure you get the price per hour or total cost, as well as the cost for overtime.
Some companies may charge more for overtime than others. For example, if you book for 8 hours at $999, the overtime rate might be the prorated amount for 8 hours, at $124.88 or some may charge less or a flat rate, like $100 per additional hour. If you think you may go overtime ensure you are negotiating the overtime rate when booking your party bus so there are no surprises after your ride is completed.
Party limo bus prices will vary depending on the time of year, during peak season, May through September party bus prices are higher due to demand.
No one likes big surprises after the service is completed so ensure you get everything in writing and read all your contract details.
Out of town
Many party bus companies have an out of town fee up and above the cost of the party bus. If you live out of town, a full day/night rental may be the best option for you. This will get you a lower hourly rate and more hours of service to enjoy your time with friends and family. If you are wanting a round trip from out of town, typically the best value would be the day rate.
Book Calgary limo and party bus services with AM PM Limo to get the newest fleet at the best rate, guaranteed! We service all over Alberta. Banff, Canmore and Lake Louise are all locations that can all be day trips booked from Calgary or Edmonton.
When a stupid idea turns out to be great…????? Awesome day with 20 fun @virginradiocalgary listeners at the WORLD FAMOUS Torrington Gopher Hole Museum! Shout out to @AMPMLIMO for the ⭐️⭐️⭐️⭐️⭐️ Transportation #985VirginRadio #VirginMorningShow pic.twitter.com/uQg3YfvyUT

— VIRGIN Radio Calgary (@VirginRadioYYC) June 24, 2019