5 Ideas for the Perfect Date Night in Calgary
by ampmlimo, on Jul 14, 2020 12:05:38 PM
In a city like Calgary that is full of amazing dining, activities, and events to choose from, planning the perfect date night can be a daunting task. Whether you're in an established relationship and want to find something creative to relight that spark, or in a fresh relationship and eager to impress, we have come up with 5 ideas for a perfect date night in Calgary to help you out.
The unifying element to each idea – and a guaranteed way to really elevate the date – is to let our Calgary limousine service pick you up and drive you wherever you want to go. Have the driver turn on your favourite songs, enjoy a drink or two en route (the AM PM Limo fleet is AGLC certified), and don't stress over parking when arriving at your destination. Just relax and let us help you create your date night in Calgary with any one (or more!) of the following ideas.
Explore Kensington
The Kensington District is more than 100 years old and still has a small village feel even though it contains about 250 shops and services. Also known as Calgary's Urban Village, Kensington has a cool, hip feel. It is also very pedestrian-friendly, making for a great afternoon/early evening date spot. There are cool historic buildings, unique restaurants and bars, intriguing public art, and a plethora of shopping to indulge in.
Parking can be quite difficult in this popular Calgary destination so with our help getting you there and home, you are free to completely focus on each other.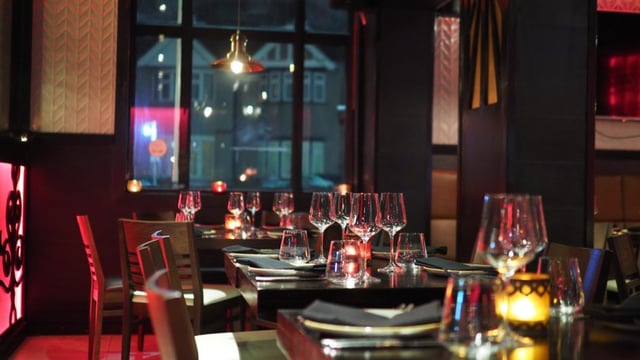 Amp the Romance
Start the evening off by officially capturing your romance with an impromptu photo shoot. Have our driver take you to any of these best views in Calgary and snap a few dozen playful selfies with the breathtaking city as your backdrop.
From there, head to dinner where you can have more drinks and a delicious meal. We suggest checking some of the most romantic restaurants in Calgary for inspiration. Your driver will be there waiting to drive you and your date home in a relaxing stretch limo ride.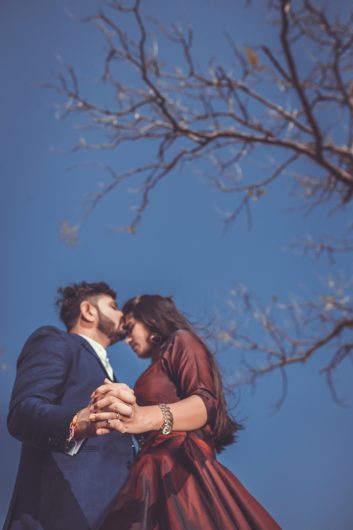 Take a Picnic
Sometimes a date night in Calgary does not need to be a lavish affair and simply a change of scenery is enough to bring the romance. In fact, even eating a picnic outside is enough to turn a date into a super memorable one! Pick up an Italian sandwich from Spolumbo's or the Italian Centre, pack a blanket into the back of an AM PM town car, and your designated driver can bring you to your favourite park for a quiet and cozy meal.
Keep the low-key vibe going with a trip to a fun and hip date night spot such as Lucky Putt Mini Golf, a pinball bar such as PinBar, or head to one of the many board game cafes in the city for a quick game.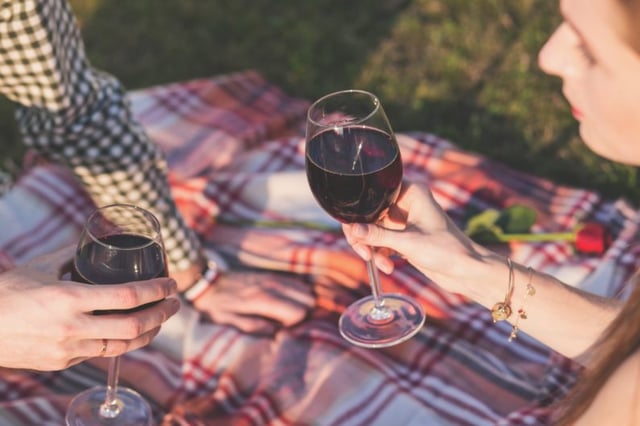 Let Spontaneity Guide You
Sometimes it is fun to have the evening planned out to a tee but to really shake it up for the perfect date night in Calgary then be open to new adventures as they come your way! Feeling full after a delicious meal? Take a walk along Stephen Avenue. See live music playing at a nearby bar? Make a detour and pop in – you might discover a new artist that you both love! Your driver will be yours for however long your evening lasts and ready to take you to new spots on a whim.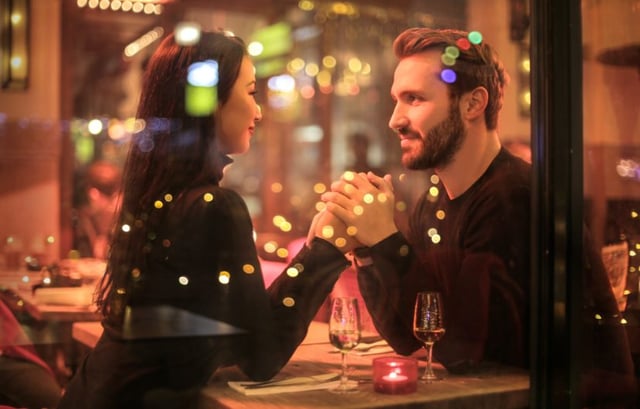 Progressive Dinner
Make the entire evening a surprise for your date by planning out a progressive menu at a variety of spots in the city. Start with appetizers at one restaurant and then hop over to dinner at another in a new neighbourhood. Satisfy your sweet tooth and head to one of the shops with the best ice cream in Calgary. Still want to keep the evening going strong? Find a cozy and romantic spot for a nightcap (or two)!
A town car or limousine service through AM PM limo is an excellent fit for a progressive dinner. Take in the sights of the city as you digest in the back seat on the way to each destination.

With a driver at your disposal, let your romantic day or evening take the shape of anything you can imagine. The possibilities are endless! Sit back, relax, and let us bring the romance into your perfect date night in Calgary.