Important Tips for a Safe New Year's Eve in Alberta
by ampmlimo, on Dec 26, 2019 5:03:26 PM
Throughout the region, revelers from all over Alberta can choose from a huge selection of new year celebrations; in cities like Calgary, Edmonton, Red Deer, Lethbridge, and Banff. There's no shortage of festivities to enjoy… and living it up is required!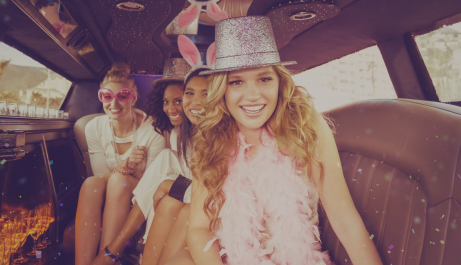 At AM PM, we are honored to provide world-class chauffeured transportation for residents and visitors alike; and committed to providing safe, secure, and luxurious limos, SUVs, and party bus rentals to make your celebrations all the more spectacular.
We want to ensure a safe and stress-free holiday for Alberta travelers; therefore we offer a few useful recommendations for enjoying December 31st in the most secure and responsible way possible. Above all, we hope these tips will help you celebrate without unnecessary concerns or incidents:
Choose your party location carefully.

It's easy to go wild and stray into unfamiliar territory while enjoying the many available festivities in the area, but even larger groups can be targeted by savvy predators who take advantage of the evening's distractions. Remember to be aware of your surroundings, and remain in familiar areas that are secure and well-lit.

If possible, travel in numbers.

The more people you have in your party, the lower the chances that your group will be targeted by criminals. Having many eyes means a greater likelihood that anything 'unusual' will be noticed by one or more of your companions.

Make a Friend or family member aware of your plans.

It's always a good idea to tell someone who isn't in your party about your celebration plans, who you'll be with, and when you plan to return home. By doing so, you ensure that someone 'on the outside' will be looking out for you and can check on you if you don't return within a reasonable time frame.

Don't drive.

This is one of the most

important

New

Year's

tips

of all. Hiring chauffeured transportation will ensure that your group stays

safe

throughout the night; and no one has to be the designated driver, (except the chauffeur!) Professional drivers know all the best places to go and all the best routes to take to get there, so your trip can be totally stress-free and super-enjoyable. Renting a limo, SUV, or party bus for the night means your entire party has nothing to worry about except having FUN.
Let Us Help You Get the Most out of Your New Year's Celebration!
If you're celebrating New Year's Eve in Alberta, let us take you to all the area's spectacular events in style AND safety. When you rent a limo, SUV, or party bus from AM PM, you're in the safest hands possible; we are diligent in ensuring your security and satisfaction at all times.
Our LIVE reservation specialists are available 24 hours a day, 7 days a week to make your booking simple, fast, and affordable. When you're ready to reserve your ride, give us a call any time of day or night at 403.475.5555.
If you're not quite ready to book your transportation but want to know how much it costs to rent a limo, SUV, or party bus, you can start by requesting an easy, no-obligation price quote online.
We at AM PM wish you a very merry holiday season and a SAFE, happy new year!