Limo & Party Bus Rental Customer Reviews – Do They Really Matter?
by ampmlimo, on Jan 2, 2020 10:14:51 PM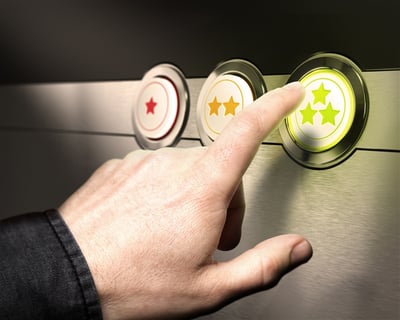 Absolutely!
Trying to find the best-hired transportation provider in Calgary and surrounding areas? Then there's no better source for accurate and unbiased assessments of a rental company than past & current customers.
With so many limo rental companies out there, how can you choose? Any chauffeured transportation provider will tell you their company provides the best limousine and party buses. Not to mention touting the highest quality and lowest price. But there's no way to know whether they really 'walk their talk'. That is unless you get feedback from those who have previously rented from this company.
Why do reviews matter?
Real-life passengers don't always take time to post on social media or online review sites. When they do, it typically means they felt strongly about their hired transportation, whether good or bad. So when people post reviews, they're more likely to have something they feel is important to say. For example:
When a customer has a bad experience with their hired limousine or limo bus, they often turn to

review

sites as an outlet for their frustration. Particularly if the company they rented from doesn't strive to make things right after a less-than-stellar occurrence. Other riders may post negative comments because they want to prevent others from falling into the same bad situation.
When a customer has a good rental experience, they don't always rush to post on

review

sites. But if their ride was truly remarkable, extraordinary, and unforgettable, it's a different story. They may be compelled to share such a wonderful resource with others. Furthermore, they're happy to boost business for the luxury transportation provider in the process.
In short, check for reviews about any Limo or party bus rental company before you hire them. This is a great way to get a preview of what you're getting into before booking your transportation.
Have You Seen Our Limo & Party Bus Rental Reviews?
At AM PM Limo, we have been providing years of world-class service for happy passengers throughout Alberta. This includes Calgary, Edmonton, Lethbridge, Red Deer, Banff, Lake Louise, and Canmore. We are thrilled to invite you to check our customer reviews. You don't have to take our word for it. Instead, let our customers tell you. We have the best customer service, in addition to the best fleet and prices of any limo company, anywhere in the region.
Here's just one out of hundreds of 5-star reviews posted by our satisfied limo and party bus rental customers: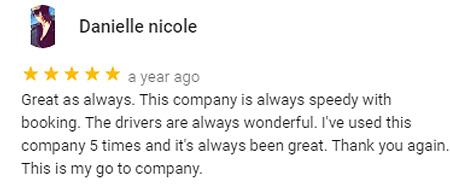 If you'd like to see what other AM PM customers have to say, check out our reviews on Google and Facebook. As a result, we're certain you'll find we're the best limo and party bus rental company in Alberta. Whatever your special occasion or event, we can provide limousine service with luxury vehicles for you and your group!
If you would like more information about our professional, chauffeured transportation services, give us a call at any time of day or night. We provide fast and courteous, expert customer assistance. You can also get started by requesting a fast, no-obligation price quote online.
When you're ready to reserve your ride, you can reach us 24 hours a day, 7 days a week at 403-475-5555.
We look forward to being of service to you!