Limousine Sizes and Seating Capacity Available in Calgary Alberta
by ampmlimo, on Jun 20, 2017 10:18:51 AM
If you are planning on renting a limousine in future please, consider the seating capacity in every vehicle that is being offered to you by limousine providers in Calgary.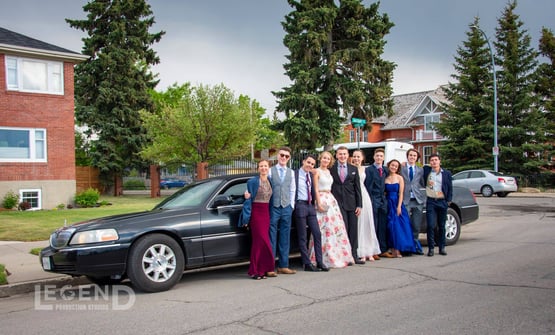 Lincoln Stretch Limousine
Common Types of Limos
The two most common limousines that are available in Calgary are the Lincoln Stretch Limousine and the Ford Expedition or Excursion Limousine.
The Lincoln Stretch limo can accommodate about seven to eight passengers comfortably with a maximum capacity of ten passengers in this vehicle type.
Seating capacity also depends on the size of people in your group. If you have bigger people in your group, then the Lincoln Stretch Limo might be most comfortable with six or seven passengers. Whereas a group of kids celebrating a birthday might be more than comfortable with a full ten people in the limo.

Ford Expedition SUV Limousine
The second type of limousine available is an SUV type limo. You will find the most common SUV limos are either the Ford Expedition or the Ford Excursion. The Ford Excursion is an older model vehicle. In a Ford Expedition, you can comfortably seat 10 to 12 passengers and the maximum capacity of this limousine is 14 passengers.


Safety First
There are so many limousine providers that will tell you the seating capacity is higher than it actually is, just to get your business. Then when you get inside of these vehicles and you are at full capacity, it is very uncomfortable and unsafe. Even for a quick pick-up and drop-off, saving a few dollars is not worth your safety. Choose your limousine service company wisely.
After considering safety, you must also consider the occasion. For example, if it's a wedding party travelling in a limousine together, you want to make sure there is enough space to seat everyone, and then some! When everybody is dressed up, you want to have enough room for the dresses and suits and have passengers travel comfortably and arrive at your location wrinkle-free!
At AM PM Limo & Party Bus, we have limousines available for two to 20 passengers! These luxury limousines are top of the line with comfortable leather seating, amazing sound systems, LED lighting and all come with a professional, knowledgeable chauffeur.
Call us today for a free, no-obligation quote!
Happy limo shopping!