Never Settle for an Old or Boring Edmonton Limousine
by ampmlimo, on Nov 8, 2019 1:50:28 PM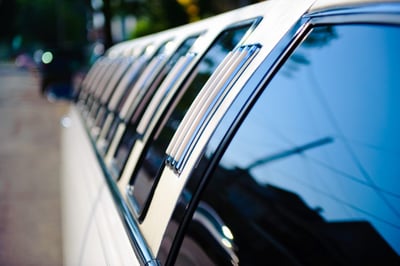 When a special occasion calls for an extravagant and unique mode of transportation, a limousine rental is the perfect solution for your event. Travelers throughout Edmonton have made remarkable occasions all the more memorable by hiring a luxurious chauffeured limousine to ride in world-class style and elegance.
So, it may be surprising to find that many limos are reserved sight-unseen, with no research or forethought as to what type of rental will be provided, as it is often assumed at booking time that the limousine will top of the line.
What is not so surprising, however, is that this assumption can often lead to not-so-pleasant surprises, such as rental limos that…
…are outdated
…look run-down; shabby
…lack state-of-the-art amenities
…run poorly due to insufficient maintenance
…are cruddy, filthy or have undesirable odors
If you're renting a limousine in Edmonton for a super-special occasion, do you really want to leave this important detail to chance? These days, you can't always expect the best as a given; it's worth asking a potential transportation provider a few specific questions about the fleet of limousines they offer, such as:
How old is the limousine rental?
What make & model is the limo?
How frequently is the fleet serviced for maintenance?
What amenities are included with the vehicle?
If possible, check for images or videos of any limousine you may be renting, then ask for assurance from the transportation provider that your limo rental will be as clean and dazzling as what is depicted in the images.
Taking time to research your Edmonton limousine rental in advance may save you disappointment, (and embarrassment!) when your chauffeured limo arrives to transport your group to your once-in-a-lifetime event. Make it an awe-inspiring entrance instead, by 'doing your homework' ahead of your reservation.
Start Your Edmonton Limousine Research with AM PM Limo
AM PM is happy to save you time and trouble by presenting you with ALL the right answers to the above questions.
Our fleet of Edmonton limousines is the newest and most unique anywhere in Alberta. We maintain our vehicles regularly for safety, security and performance, and we guarantee an immaculate, high-end ride every time.
Our limo rentals are unique and gorgeous; fully equipped with the latest technologies, so passengers can ride in style with all the 'bells & whistles'. Here's an example of one of our more popular limousine rentals, the 10-16 passenger white Dodge Ram limo:
We are always standing by and glad to answer any detailed questions you may have about our limousine rentals. We understand, after all, that your special event transportation can never be left to chance, and we are here to make your decision as easy and comfortable as it can be.
Hire a Limousine in Edmonton for Your Next Special Occasion
AM PM Limo has provided years of first-rate service for satisfied passengers throughout Alberta, including Calgary, Edmonton, Lethbridge, Red Deer, Banff, Lake Louise and Canmore. If you're still researching Edmonton limousine rentals, don't make your decision until you've seen what our extraordinary fleet has available for you.
We are standing by at any time of day or night to make your reservation simple, affordable and completely hassle-free. If you're not quite ready to book your limousine, you can still get started by requesting a fast, no-obligation price quote online.
Then, when you're ready to reserve your ride, (or if you have questions,) you can reach us 24 hours a day, 7 days a week by calling 1.780.666.2552.
We look forward to being of service to you!
We are pleased to be a part of The Best In Edmonton –