Romantic Ideas to Keep that Spark Up
by ampmlimo, on Nov 11, 2015 8:26:55 AM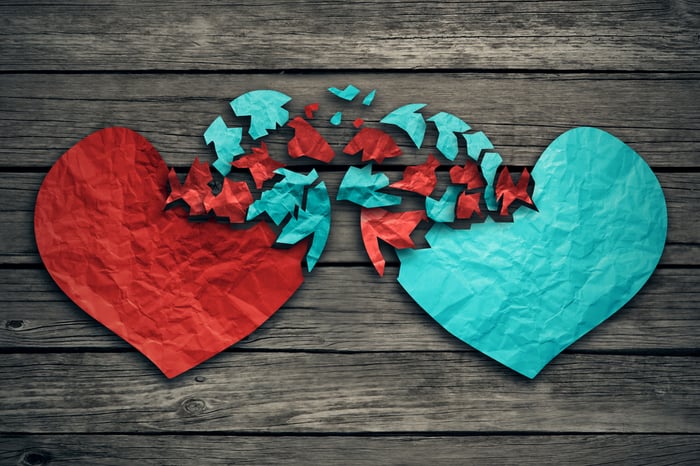 Most couples tend to forget this important key especially when they are now focusing on their kids, career, self developments, business, or just because they've been together for as long as they could remember. With life being so busy, keeping that spark lit can be challenging. Here we will help you with the best romantic ideas we have!
When Was the Last Time You Surprised Him or Her?
A typical date night usually involves dinner and a movie. This is not much of a surprise, but if you don't get out often, it can certainly help to keep the spark alive. Check out the Most Romantic Restaurants in Calgary or Ideas for the Perfect Date Night if you need some tips for a romantic date!
Effortless Romance
If you know what your significant others' love language is, it will help you express your love in a way that they will best receive. This leads to effortless romance!
If you don't know it, you can take this test here: The 5 Love Languages
Words of affirmation can be more powerful than you realize. Just by telling your partner how great he or she looks can put a smile on their face that will last all day! Don't wait for a special occasion to let them know how great they look!
Acts of service can help express your care and concern for a loved one. Maybe life has become very busy and the garage has needed to be cleaned for months. Or maybe you can fold that pile of laundry that your partner has been wanting to get to, but hasn't had the time.
Some people respond well to having some quality time together. Go can go for a walk or watch their favourite tv show with them. Or take a day off work to go explore your city together!
If receiving gifts is a romantic gesture that your loved one enjoys, then go pick up a little something special for them. Pick up their favourite bottle of wine on the way home or grab the new album from their favourite artist.
Another effortless romance idea is to have a nice warm bath together. You can light candles, dim the lights and enjoy the peace and quiet together. Or simply hold hands while taking a drive around town. This works great for partners who prefer physical touch.
Little Things Matter
Many people think that romance equals expensive. This does not have to be true! There are always alternative ways to cut down the costs and many "do-it-yourself" methods available. Youtube also offers tons of tutorial videos to help you learn some of these things!
The key to this is artistry. You have to be creative! How about doing a replica of his or her favourite flower using paper? If you're up for a challenge, why not do an entire paper bouquet? This simple gesture can have your spouse bragging to their coworkers about their amazing, thoughtful partner!
Once done, you can personalize it and make it your own. In this idea, you can write a note telling him or her what your masterpiece symbolizes. For example, "I will never forget the day you officially said I do" or "This flower will never die, just like my love for you".
Go a Little Big!
You don't need to come up with date ideas or special events to attend to make your time together special. But sometimes, going big is just fun to do! Long term relationships can always use new and exciting ways to keep the romance alive, and you don't have to wait for Valentine's Day to do it!
Do something that your partner would not expect you to do. Call and let them know you'll pick them up after work. Instead of driving, book a limousine service for your night. Have a limo pull up in front of their workplace and let the chauffeur personally escort her to the vehicle. Laugh the night away as you enjoy a glass of champagne from a stretch limousine and watch the sun set from the Best View in Calgary.
Or book a luxury vehicle to take you to the airport as you head off for a vacation together. When you need an airport transfer, using limo service in Calgary can certainly sweep your life-mate off their feet!
Another great idea is to book a limo to take you and your partner to where you first met. Feel the nostalgia set in and your hearts melt while you enjoy a meaningful place together, with all its memories and smiles.
Book your luxury transportation service with AM PM Limo and you will not be disappointed! We can help your plan to reignite the spark of romance with a beautiful limousine, fully stocked with glasses and champagne and drive you and your loved one anywhere your heart desires!