The Best Luxury Limousine Rental Service for Nanton
by ampmlimo, on Oct 20, 2020 12:13:28 PM
If you want or need limousine service, you should be able to get it no matter where you live. AM PM Limousine & Party Bus agrees. Not all luxury services do, they're happy taking city orders only. AM PM Limo has the best luxury limousine rental service for Nanton, with an Alberta fleet of close to 40 vehicles at our offices in Calgary, Edmonton, and Lethbridge.
AM PM Limousine & Party Bus services all in the Municipal District of Willow Creek #26 including Nanton, Parkland, Stavely, Cayley, Claresholm, and all the ranches and homesteads in between.

Guaranteed Lowest Prices for Nanton Limo Rentals and Styles
AM PM Limousine & Party Bus work with our customers to get a fair cost for limo service to rural locations. We want your business and are willing to cut to the chase. If you want us, we want you.
For our outlying rural customers, the cost would range from $25 to $30 per-person, per-hour.
Sharing the cost with the guests of the limousine rental is a great way to keep collective costs down, not to mention the safety aspect if you are enjoying some 'bubbly' on your trip.
AM PM still guarantees the lowest limousine rental price for the same services.
Nanton limousine rentals for 2 to 20 are available with AM PM, with styles ranging from the 2 to 10 passenger sedan-styled Lincoln Stretch limousine, to the 14, 16 and 20 passenger SUV-styled Dodge RAMs, Hummer H2s, Expeditions or Suburban.
Nanton Limousine Rentals available with AM PM Limousine & Party Bus
10-passenger Lincoln Stretch (sedan)

14-Passenger Ford Expedition (SUV)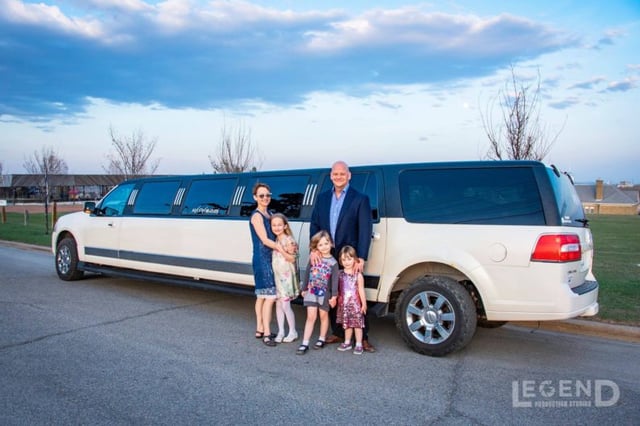 16-Passenger Dodge RAM Stretch (Pick-up/SUV – extra storage)


16-Passenger PINK Dodge RAM Stretch (Pick-up/SUV – extra storage)

20-Passenger Hummer 2 Stretch (SUV)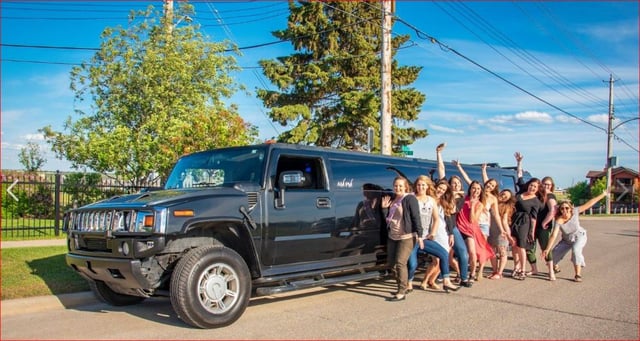 20-Passenger Suburban (SUV)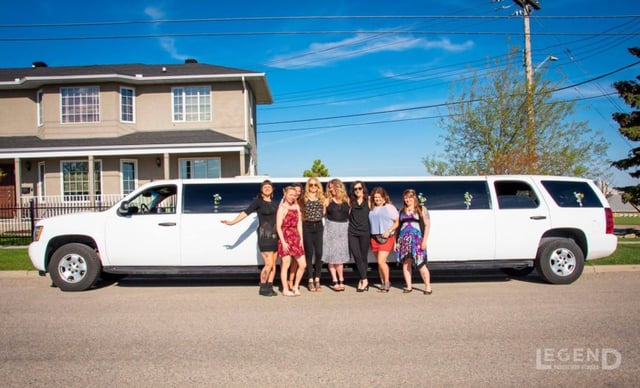 Alcohol is legal on Nanton Limo Rentals with AM PM Limo
When alcohol is a part of the trip, all passengers will be required to have proof of legal age.
Provided all parties are legal age, then you are welcome to toast to your special occasion with a glass of champagne, or enjoy something else with your group.
Not only does it make sense to book professional transportation services if you plan to drink, but why not book one that allows you to have a glass on the way?!
Whatever You Want To Do, Let a Limousine Take You There!
Weddings, whether taking place in the big city, on Nanton acreage, or some special location you've dreamt about, limousines have certainly found their place at today's wedding ceremonies.
It's easy to see why limos are not only popular but useful for wedding services.
With the various sizes of limousines available, you can find the one to suit your day. If it's a small setting, you may only need the sedan-styled Lincoln limo. Or, if you have the need for more people and more room that is offered from today's SUV limousines, you have choices for a capacity of 20 passengers. What! Everyone together for pictures?
AM PM has special wedding packages available.
When it's time to get the gang together and head into Cowtown for a night off or a day of shopping – how did you want to go?
No matter the limousine you choose for the Stag or Stagette, team outing, golfing trip (limo trucks have plenty of room), corporate, birthday, anniversary or whatever reason you decide to have a blast and stay safe, limousine-styled luxury awaits in every ride.
The Best Luxury Limousine Rental Service for Nanton
As expected, when you call an SUV or a Truck a limousine, it better size-up.
All interiors are leather-clad with wonderful interior trimming.
Laser and/or LED inside lighting is standard in every limousine rental, yet every system is individually installed to offer another reason to feel-the-fun of limousine service.
You supply the device and your music as there is easy connection for all types of hook-up systems. And you'll be connecting to the ultimate in sound in every rental limousine. AM PM has spared no expense in making sound an important part of the process. Woof! Woof!
Every limousine arrives at your door with a complimentary full load of ice with ice-containers, glasses or cups, napkins, and every limo has at least one on-board wet bar.
AM PM Limousine & Party Bus can have your desired beverages on ice.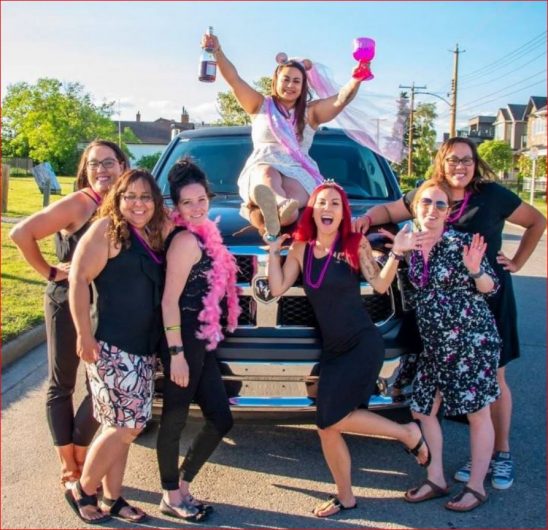 About Nanton
Nanton is a great location to see what's south of Calgary on the Cowboy Trail. Get great pictures at the Bomber Command Museum of Canada right along the highway with the two jets 'in-flight'. There are wonderful dining or lunch options in Nanton, there's even a candy store to load up for the ride and very unique antique stores are worthy of a stop as well. Not only Nanton, but also of the rural towns and hamlets making up the Municipal District of Willow Creek #26 like Parkland, Stavely and Claresholm all have their Alberta character on display and welcome everyone to stop in.
AM PM Limousine & Party Bus is proud to Cowboy-up for rural Alberta!