The Best Views in Calgary for your Wedding Photos
by ampmlimo, on Jun 26, 2020 11:30:04 AM
Picking the perfect spot for wedding photos is a bit of a daunting task – these photos will likely be looked at over and over again for the rest of your life! Alberta's biggest city has no shortage of beautiful scenery to choose from including stunning views of the Rocky Mountains.
Although nature provides a timeless backdrop that goes with any wedding theme, for those looking for dynamic cityscapes, Calgary also provides the perfect mix of iconic urban options. Our choices for the best views in Calgary for your wedding photos are below.
Meadow Muse Pavilion & Fish Creek Park
Address: 15985 Bow Bottom Trail S.E.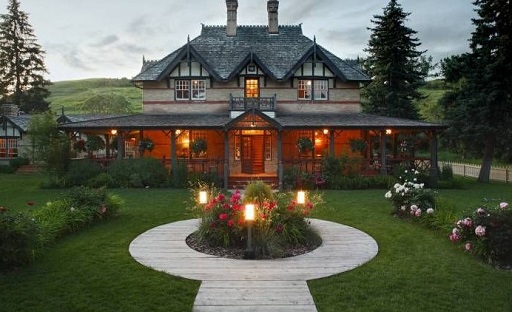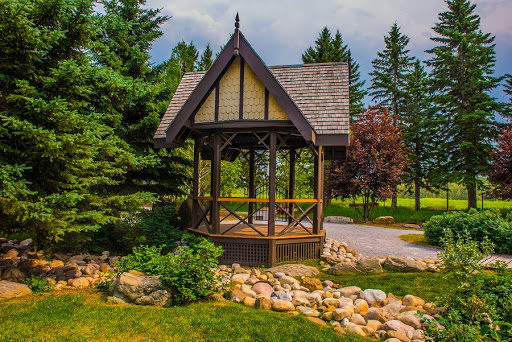 Fish Creek Park feels like an escape from the city without having to travel to the mountains! Picture creeks, pathways, and lots of trees to get the perfect shot of you and your beau. Head to the Meadow Muse Pavilion which is a beautiful outdoor amphitheatre surrounded by trees for some more options in this versatile location.
Stephen Avenue
Address: 5 blocks of 8th Avenue S.W., starting at 1st Street S.E. and 3rd Street S.W.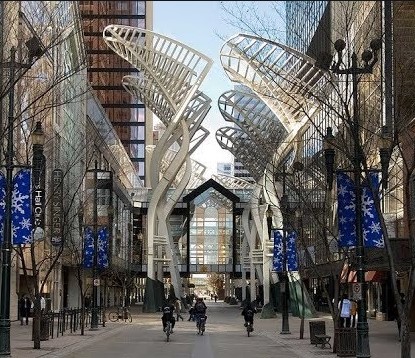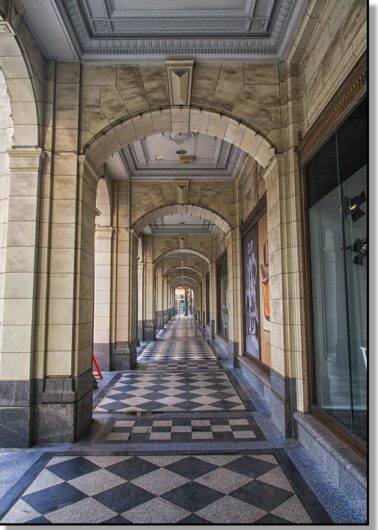 For the ultimate urban backdrop for your wedding photos, Stephen Avenue is full of interesting sculptures and towering skyscrapers to choose from. Another popular nearby spot for this aesthetic is the walkway along the Hudson's Bay building which is a great spot for a rainy day as it is covered from the elements.
Confederation Park
Address: The park is in the northwest and stretches from 24th Avenue & 14th Street to 30th Avenue & 10th Street. There is free parking available on the west and east side of 10th Street and off of 30th Avenue.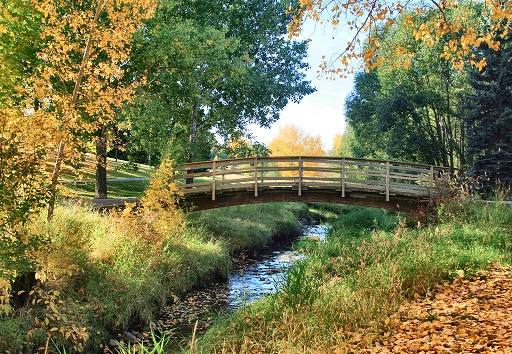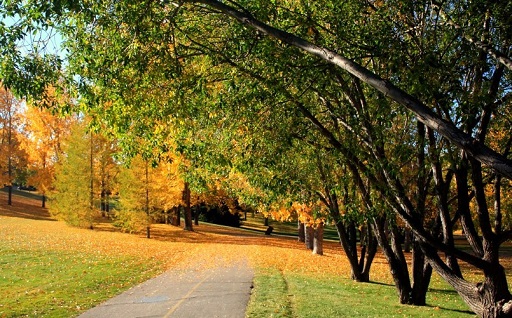 Centrally located, this park easily provides for some of the best views in Calgary with ample green space and heavy tree cover to filter light beautifully for your wedding photos. It also has a small creek and some bridges to pose on! Many Calgary park weddings happen here due to its beauty!
Central Memorial Park
Address: 1221, 2nd Street S.W.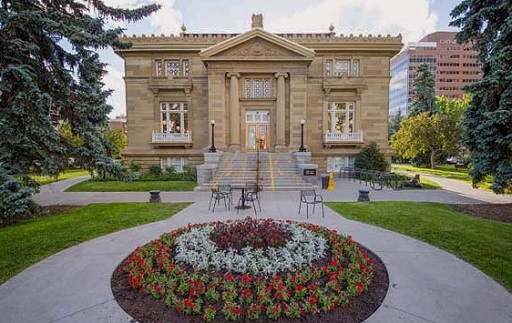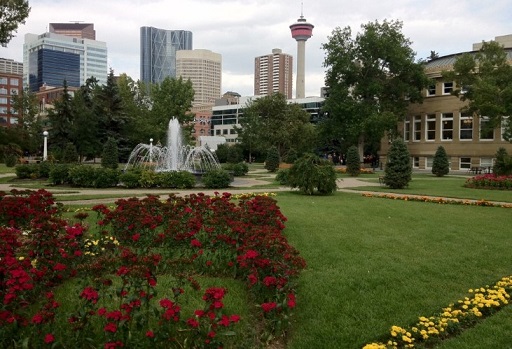 This charming park in the heart of downtown Calgary has manicured gardens, fountains (some even light up at night!), and is the site of a historic library if you're interested in adding some culture to your photos.
Lougheed House
Address: 707, 13th Avenue S.W.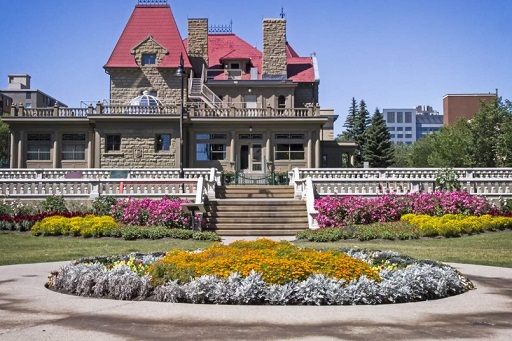 With three acres of flower gardens and an ethereal staircase leading from the historic 14,000 square-foot Victorian mansion, there are plenty of photo ops to be had here. Tip: this is also a popular wedding venue so check in to make sure that you are able to use the grounds for your photos before just showing up in case they are already booked.
Edworthy Park
Address: This a large park with access in both the north (Shaganappi Trail and 16th Avenue) and south (5050 Spruce Drive S.W.)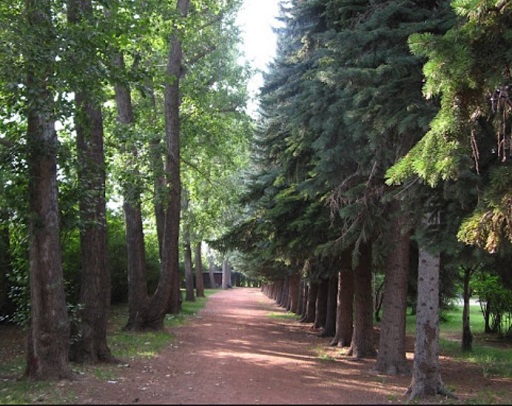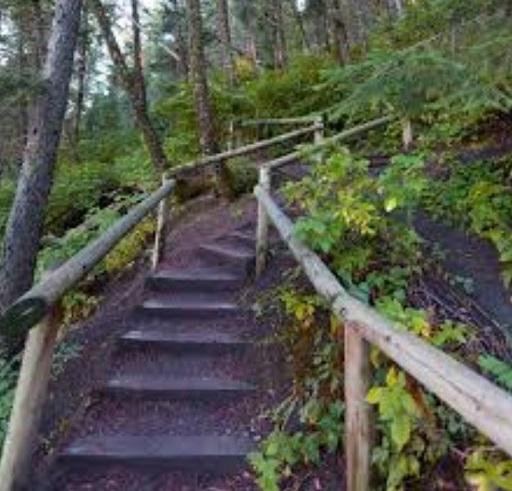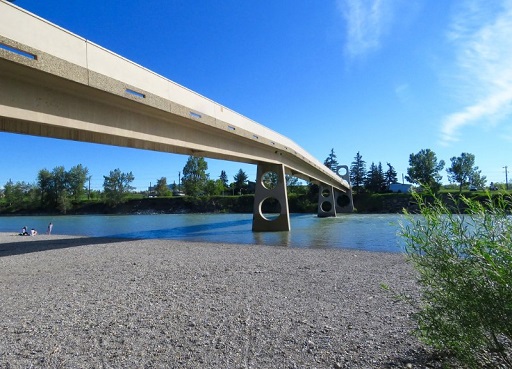 For one of the best views in Calgary of the city centre, but also with tons of green in the foreground and rolling foothills behind it, Edworthy Park is a bit of a drive outside the city centre but the views are worth it. This spot is highly recommended for a fall wedding as the autumn foliage along the river sings in yellows and reds.
Riley Park
Address: 800, 12th Street N.W.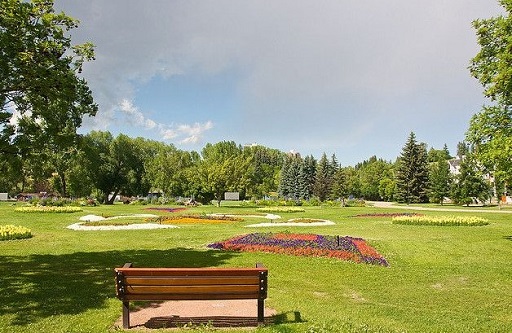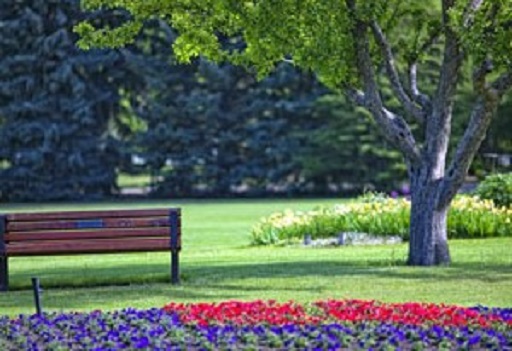 Riley Park is a relaxed park with a wading pool, water fountain, and memorial garden complete with beautiful flowers and rocks nestled within the tall trees. Wide stone pathways covered by mature trees add to the allure and give this location ample opportunities for the perfect background for your photos.
Baker Park
Address: 9333 Scenic Bow Road N.W.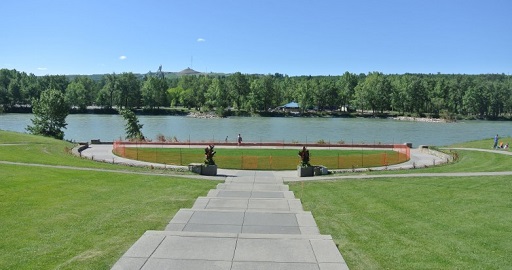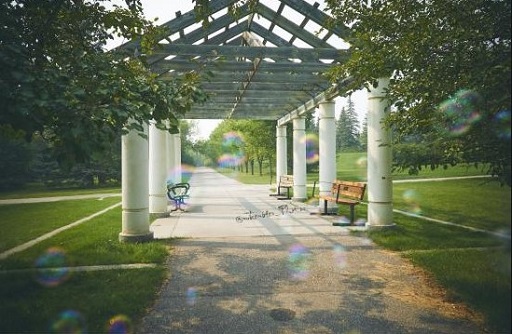 Complete with a gorgeous grass amphitheatre, archways, promenades, and a river observation point, it is easy to see why this location is touted as one of the most popular parks for an outdoor wedding.
The Rundle Ruins
Address: 632, 13 Avenue S.E.
There is a reason why these ruins are so popular for wedding photos – they make a gorgeous backdrop! Don't worry though, there are a few different sandstone formations to choose from providing ample opportunities to still make your wedding photos your own.
Reader Rock Garden Historic Park
Address: 325, 25th Avenue S.E.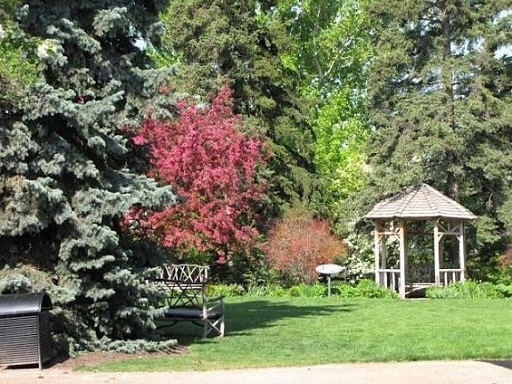 Tucked away behind the trees and shrubbery that shield it from the traffic of Macleod Trail, this hidden gem is a designated provincial historic site including the restored Reader house. This unique cultural landmark is complete with rock pathways, bridges, benches, and beautiful flowers.
Pearce Estate Park & Inglewood Bird Sanctuary
Address: 1440, 17a Street S.E.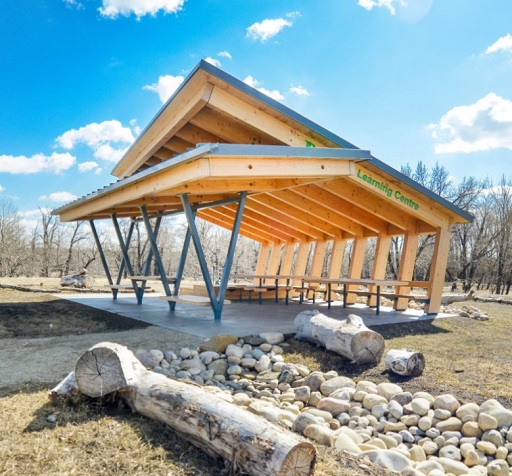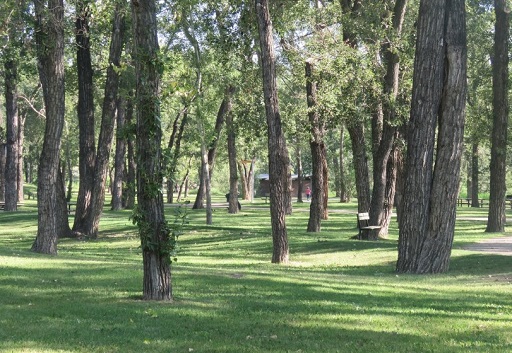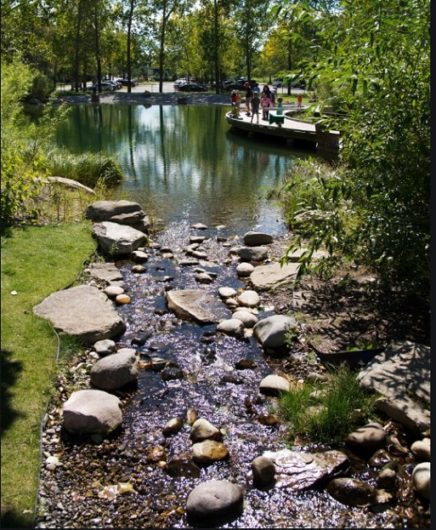 Pearce Estate Park lies in a curve of the Bow River as it flows through the southeast part of Calgary and contains a 15-hectare reconstructed wetland. A plethora of plants and animals inhabit this space and you can also visit a bird sanctuary as you meander the pathways to find the perfect wedding photo spot.
Prince's Island & Eau Claire Park
Address: 698 Eau Claire Avenue S.W.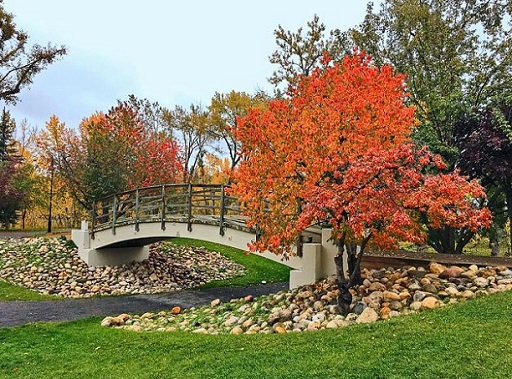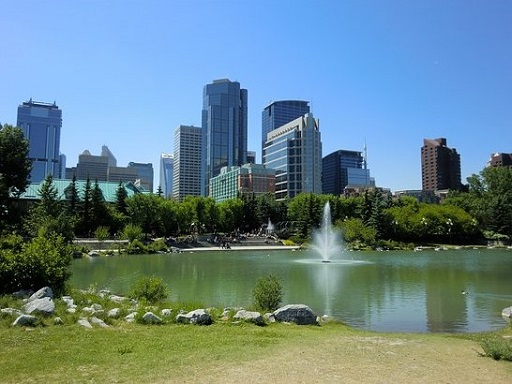 Frequently referred to as an urban oasis, Prince's Island conveniently offers some of the best views in Calgary with water fountains, beautifully manicured flower gardens, and great opportunities for photos overlooking the Bow River. As this is a popular park that hosts many large events, Eau Claire Park is a good nearby alternative offering the same river-side views.
McDougall Centre
Address: 455, 6 Street S.W.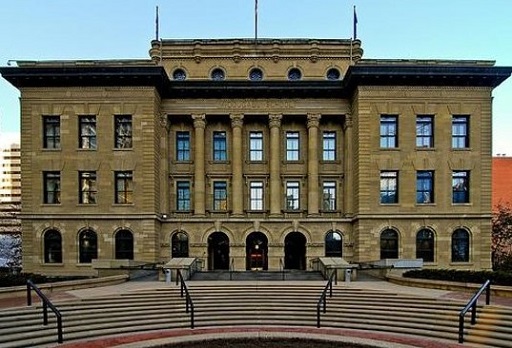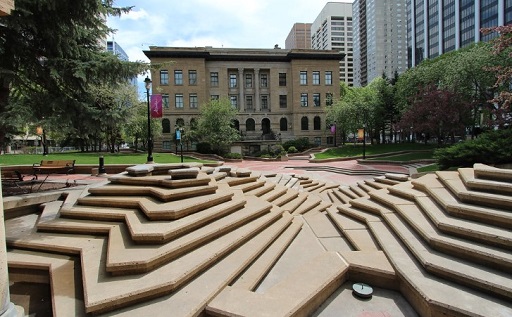 A three-story sandstone building was the location of Alberta's first school but is now a government building that makes for a memorable backdrop! Booking in advance is not required to take photos here but it is expected to be used on a first-come, first-served basis.
Deane House
Address: 806, 9th Avenue S.E.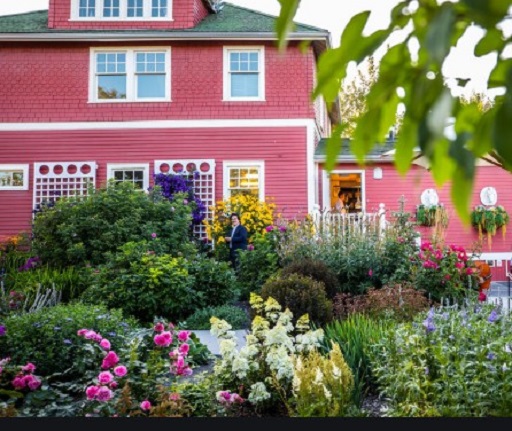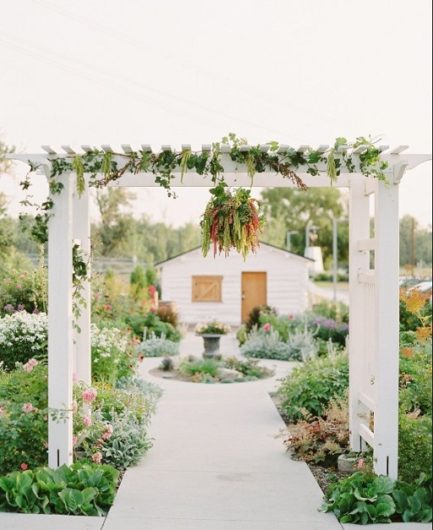 An extraordinary setting at the confluence of two rivers surrounded by gardens, the Deane House exudes historical authenticity and provides a stunning addition to wedding photos. As Deane House weddings are popular at this venue, checking ahead of time if the grounds are available is highly recommended.
Peace Bridge
Address: To have the downtown skyline in the shot, access the bridge near 8th Street N.W. and Memorial Drive.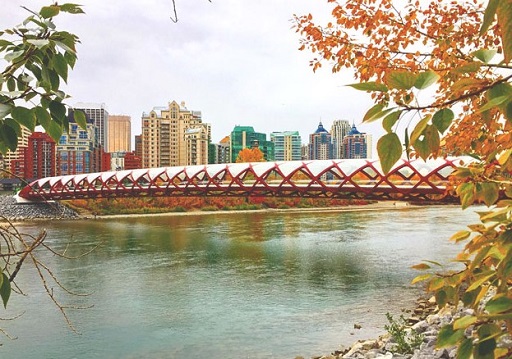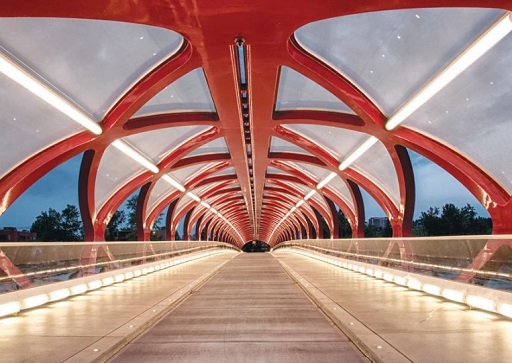 This art piece was originally questioned during construction due to the $25 million+ price tag, but the Peace Bridge has become one of the most popular photography locations in the city, offering one of the most iconic and best views in Calgary. The bright red steel beams contrast in front of a glittering downtown skyline and the Bow River below making for a dynamic wedding party photo that really pops.
Spruce Meadows
Address: 18011 Spruce Meadows Way S.W.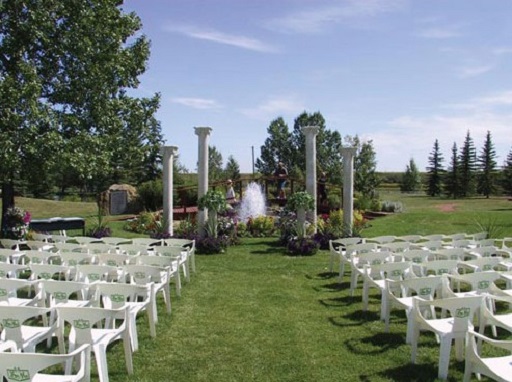 With iconic architecture to choose from, including a grand staircase and lookout, bridges, walkways, and gorgeous water features, Spruce Meadows has ample green space for a plethora of wedding photo poses. Just keep in mind that this popular wedding venue will need to be contacted ahead of time to ensure these features are available for your wedding photos.
Crescent Heights
Address: Crescent Road and 2nd Street N.W.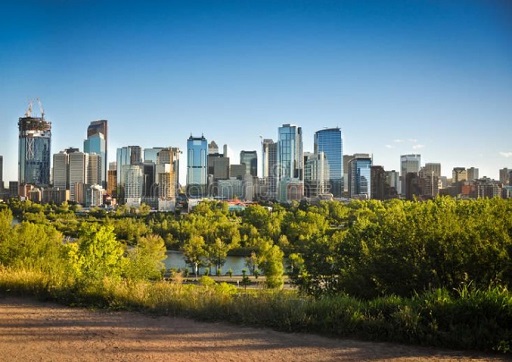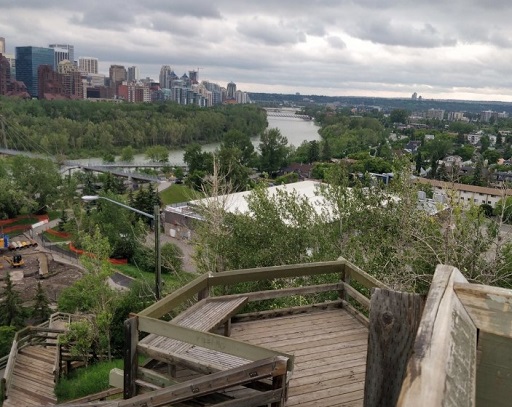 Offering a great view of the city and the Bow River for a backdrop, this location also has a set of stairs to add some dynamic posing opportunities with your wedding party.
The Family of Man Park
Address: 515 – 577, 1st Street S.E.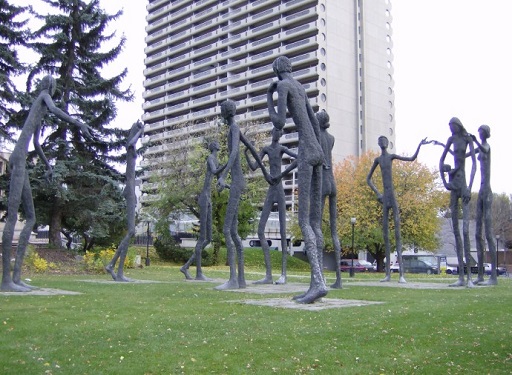 For a cultural albeit provocative background, The Family of Man Park and the naked art installations provide an interesting element to add to your wedding photos.
East Village & The Simmons Building
Address: 618 Confluence Way S.E.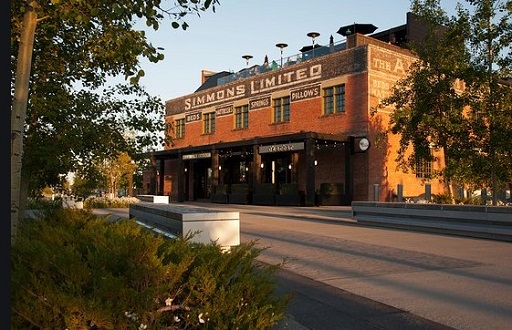 See where old meets new in Calgary's East Village. A hip and trendy neighbourhood that boasts century-old brick buildings, pretty parks, and interesting murals that all blend seamlessly with the highrises of the downtown core. Hit up the National Music Centre as well as the historic Simmons Building for some urban flair as a backdrop.
Rainbow Falls (Chestermere)
Address: 301 Rainbow Falls Drive, Chestermere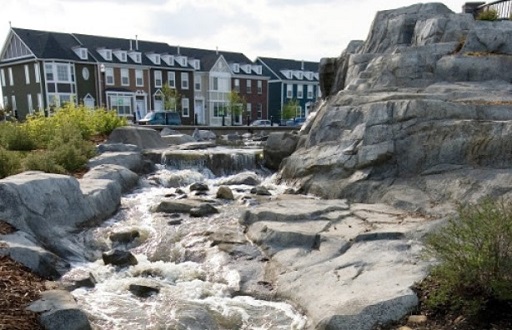 Not technically one of the "best views in Calgary", if you're game for a quick trip to Chestermere, head to Rainbow Falls Park and enjoy the winding walking path along the flowing creek to the falls for a picturesque photo op not easily found in the prairies.
Confluence Park
Address: 300 Beddington Boulevard N.E.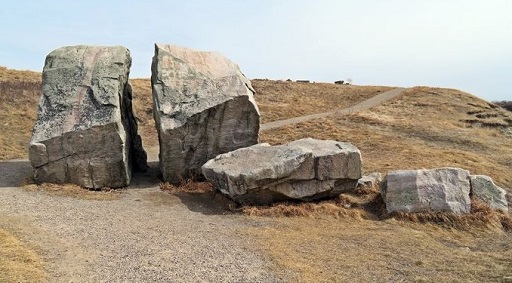 Also known as Wet Nose Creek Park, this northeast Calgary location lies along both banks of West Nose Creek near its confluence with Nose Creek. The park has pathways throughout the prairie landscape and contains "Split Rock", a well-known glacial erratic.
Best Views in Calgary: the Inside Shots
The following don't provide sweeping views of the city, but they will provide extra character in your wedding photos.
SAIT Parkade
Address: 151 Dr Carpenter Circle N.W.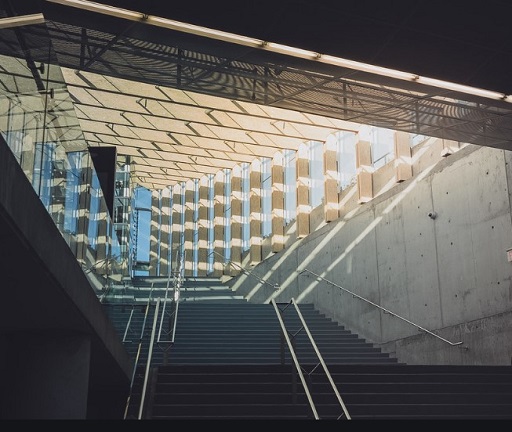 With its picturesque architecture and spectacular views, the SAIT campus has become a popular wedding photo destination in Calgary. The parkade in particular provides a gorgeous industrial landscape that is a photographer's dream. Plan ahead with the campus to book a day and time for your session.
Uniquities Architectural Antiques
Address: 2501 Alyth Road S.E.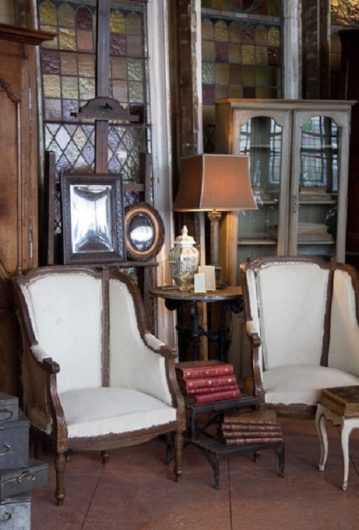 Who knew that a salvage business would make such a gorgeous wedding photoshoot location! But if you're looking to break free from other typical wedding photography destinations in Calgary and go for something a little out of the norm then give these guys a call to set a day and time up.
Devonian Gardens
Address: 333, 7th Avenue S.W. (4th floor of the CORE Shopping Centre)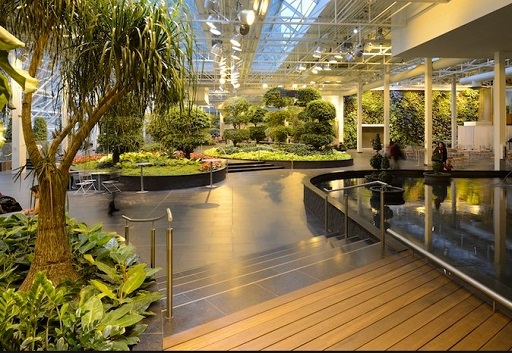 You don't have to go outside to still be surrounded by more than 500 trees, 50 varieties of plants, a living wall, fountains, and fish ponds! Head to the Devonian Gardens for an indoor wedding photoshoot devoid of bugs, sunburns, and the threat of bad weather. Make sure to call ahead and get a permit in advance.
Studio Bell | National Music Centre
Address: 850, 4th Street S.E.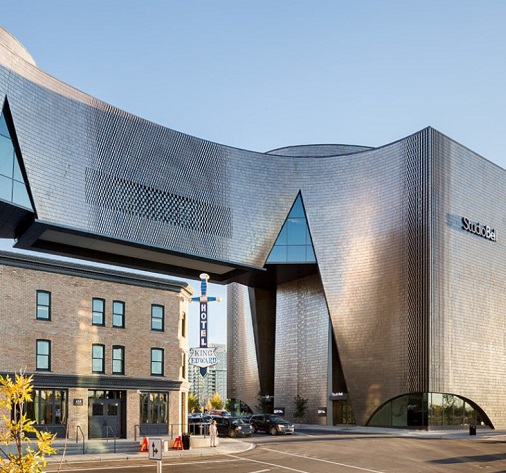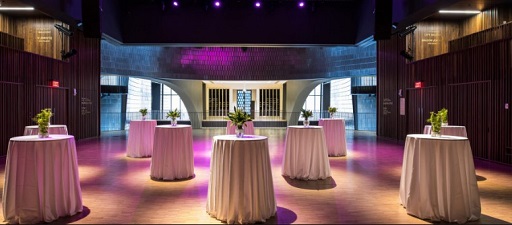 An impressive architectural feat inside and out, Studio Bell is ripe for picking gorgeous wedding photo locations. It regularly holds events and weddings so if you're just looking to do wedding photos in the locations reach out to the events team to get permission and coordinate.
Central Library
Address: 800, 3rd Street S.E.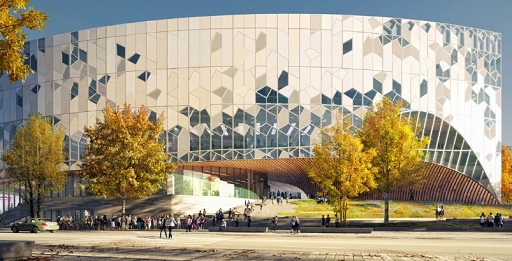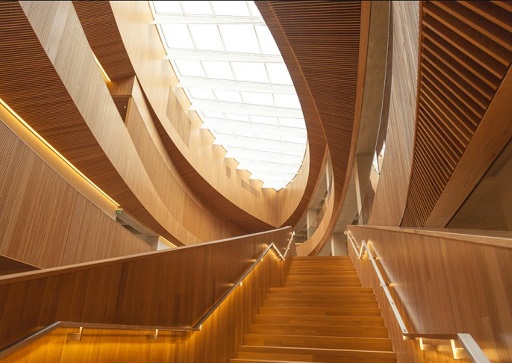 An architectural masterpiece located right in the downtown core, the Central Library is simply stunning with vaulted ceilings, plenty of natural light, and even a huge mosaic made entirely out of books. This library is the newest addition to the City of Calgary libraries. This location has no shortage of beautiful and dynamic backgrounds to choose from. The equipment allowed onsite is limited (no tripods, etc.) and they ask that sessions be limited to 45 minutes.
Rotary House
Address: 1410 Olympic Way S.E.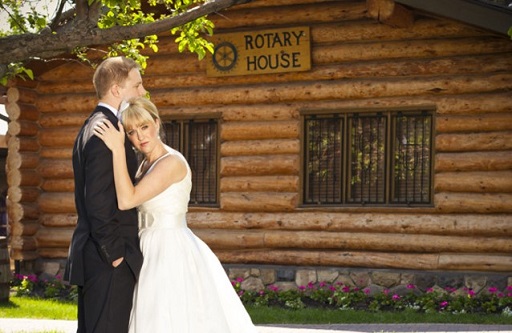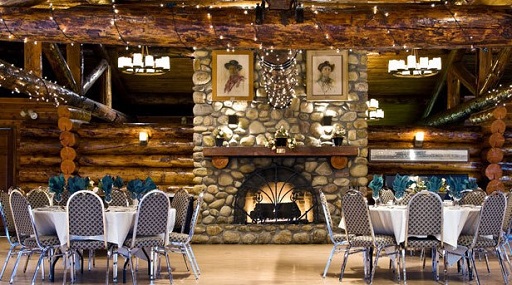 This historic log cabin located on the iconic Stampede grounds makes the perfect backdrop for a rustic themed wedding photo with a touch of western flair. Adjacent to the Rotary House is Weadickville, an outdoor park space that recreates Calgary's streetscape from a century ago with vintage storefronts and a gazebo. Book your photos with the Stampede event staff ahead of time to keep things legal.
Best Views in Calgary: Make a Backup Plan
Several of the spots referenced above are all available at the last minute if bad weather upends your original photography plans:
SAIT Parkade
Central Library
National Music Centre is available without booking as long as the photoshoot is not disruptive to other attendees (i.e. good if you have a small wedding party).
Rotary House (formal booking required)
Stephen Avenue (underneath the Bay overhang on 200, 8th Avenue SW)
Calgary Limousine Service: Enjoy Your Day And Don't Worry About The Drive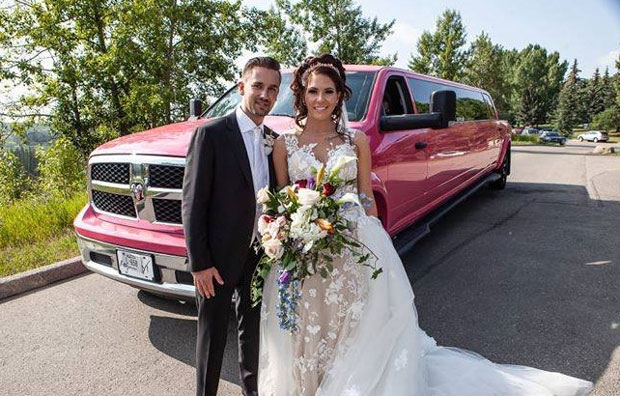 The last thing you want to be concerned about on your wedding day is who is going to get behind the wheel while you cruise around to snapshots at the best views in Calgary. Also, instead of wasting time coordinating multiple vehicles trying to get to each place, sit back and relax in style with the people closest to you on your very special day!
AM PM Limo is experienced in transporting large groups from one place to another and is also licensed with the AGLC so no one has to volunteer as the designated driver. It's a win-win!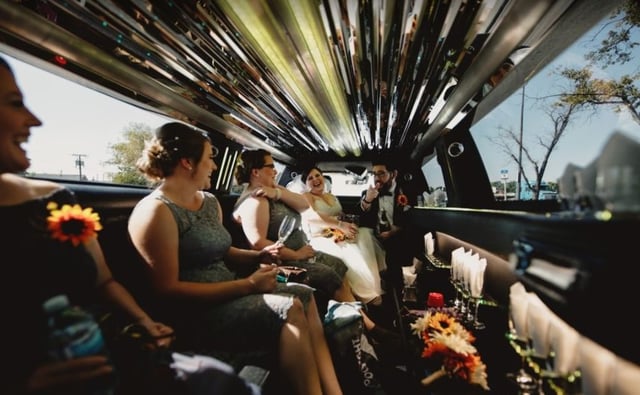 AM PM Limo has a variety of packages to choose from for your wedding day limo ride depending on what your needs are. Choose from the Classic Wedding Package (3 hours), Silver Wedding Package (4 hours), or the Dream Wedding Package (5 hours). Each wedding package includes chilled champagne for toasting, and a "Just Married" sign for the back of the limousine.
All AM PM Limo drivers are aware of the best wedding photo locations in Calgary and are able to offer some advice if you need it. If not, you tell them where, and they will get you there safely, together, and on time!
Why Choose AM PM Limo
Provided limousine service for thousands of weddings
Been in business for over 10 years
Experienced, professional, knowledgeable drivers
Lowest price guarantee
Largest fleet of limousine and party buses
Provides service throughout all of Alberta
AGLC licensed
Dodge Ram Limousines are exclusive to AM PM Limo