by ampmlimo, on Oct 2, 2020 1:13:12 PM
There are many things to do in Calgary and the surrounding areas. Within downtown Calgary, there are so many options. From bar-hopping to dining at your favourite restaurant.
Throughout the rest of the city, there is still no shortage of things to do! Telus Spark is great for kids and also holds a once a month "adult-only" to get your turn at all the hands-on fun! Get a party bus rental and take the guys out for some axe throwing or have a ladies' night at an escape room.
Perhaps you would like to head out to Canmore and Banff, after all, they have some of the most beautiful views of the Canadian Rockies. You can see more info about this on our blog, Places to see in Banff National Park. For some smaller areas in Alberta, you can check out some more information on the blogs, Okotoks, Bragg Creek & Priddis, Drumheller, Strathmore, and High River.
Our Short List of Things To Do In Calgary
Butterfield Acres
Butterfield Acres is a great place to bring the whole family! Here, kids can learn about various farm animals, feed the critters, pony rides, climb on tractors, play on the goat bridge, ride around on a tractor-pulled wagon and so much more! Make it even more of a special event by booking a stretch limousine to get you and your group to and from the farm!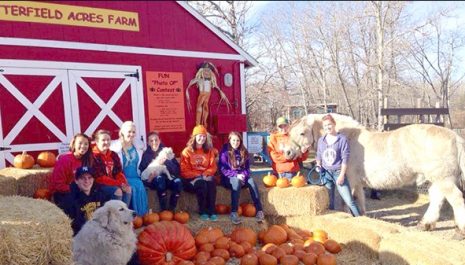 Canada Olympic Park
Canada Olympic Park was one of the venues for the 1988 Winter Olympics. It was primarily used for ski jumping, bobsleigh and the luge. Today, it remains open in the west end of Calgary and offers a variety of activities, depending on the season. And don't forget to check out the Canada Sports Hall of Fame, open year-round!
In the summer, you can try out North America's Fastest Zipline, an 18 hole mini-golf course or downhill karting over a distance covering 1800 metres with over 50 twists and turns!
In the winter, every imaginable winter sport is available. Tubing, cross country & downhill skiing, luge and much more.
Glenbow Museum
The Glenbow Museum is located downtown Calgary, across from the Calgary Tower. It is one of Canada's largest non-government repositories and a major research centre for historians, writers, and the media. With stunning museum collections, an extensive art collection, library and archives.
Visit here to check out artifacts from Western Canada, mainly dating from the 19th century to the present. They also have a large Native North America collection, with artifacts from various Indigenous peoples of North America. There is also a collection of artifacts from all around the world. The Glenbow Museum is a great place for the family or even a date night!
Studio Bell, home of the National Music Centre
If you like music and instruments, then this is a must-see location in Calgary! Studio Bell has five floors of exhibitions to learn the history of music in Canada and accomplished musicians. With interactive displays, live talks, and a wonderful story of the history of music, there is a great time to be had by all.
The Calgary Zoo
The Calgary Zoo is a 120-acre zoo that is home to over 1000 animals. It is recognized as Canada's most visited zoo, and with good reason. Not only can you check out real live animals, play in an amazing playground or take a walk through the Prehistoric Park, but it is also home to the annual Zoo Lights.
The Zoo Lights are a month-long, animal-themed display of over one million Christmas lights! It the largest seasonal light show in western Canada. The Calgary Zoo is perfect for all ages and abilities and is definitely something you don't want to miss!
Glenmore Reservoir
The Glenmore Reservoir is a large reservoir on the Elbow River in the southwest part of Calgary and was built in 1932. A primary source of drinking water for the City, the concrete structure that holds back the reservoir is the Glenmore Dam. But there is more to it than just a lot of water!
Located in South Glenmore Park is the Glenmore Sailing school, the largest sailing school in Canada. They also offer sailboat rentals and sailboat stall rentals. There are also boating docks and launch ramps available to use, a picnic area, tennis courts, hiking and biking trails, and more.
Located at North Glenmore Park is the Calgary Canoe Club and the Calgary Rowing Club. There are also picnic areas, firepits and BBQ stands, and bike trails throughout. Cross Country skiing is allowed in both the North and South Parks.
On the banks of the Glenmore Reservoir, Heritage Park and the historical S.S. Moyie can be found during summer months. Call ahead to make sure the S.S. Moyie will be sailing on the day of your visit!
Calgary Stampede
The Calgary Stampede is an annual rodeo, exhibition and festival held every July in Calgary. This ten-day event is known as "The Greatest Outdoor Show on Earth". Featuring one of the world's largest rodeos, a parade, fantastic midway, stage shows, concerts, chuckwagon racing, First Nations exhibitions and agricultural competitions. This famous event has dubbed Calgary the nickname of "Cowtown", a term used lovingly by locals and tourists alike.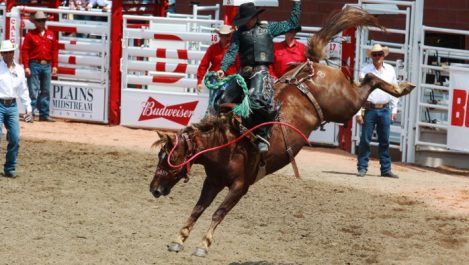 Book limo service for you and your family to get to and from a day at the Stampede to get an extra special touch for the occasion. Going with a bunch of friends? Many groups book party buses to get them to and from the Stampede, to ensure to get everyone home safely.
Pre-booking transportation services can take the stress away from driving, finding (which is near impossible during the Stampede) and paying for parking, and can allow you to sit back, relax, have a drink and enjoy your time. Blast some of your favourite tunes, chat with your friends and leave the driving and directions to the professionals!
Christmas Lights Tour at Spruce Meadows
Between early December and early January, the Christmas Lights at Spruce Meadows are a must-see! No need to worry about getting too cold with the little ones as this is a convenient drive-thru Christmas Light display.
Stay warm in your car with some Christmas music on the radio while you drive through the 2 km display of over a quarter-million Christmas lights. This is a free event that is truly enjoyed by all who see it. Make the tour even more special by getting together all your favourite people and having limousine service take you through the display. This way, there is no need for anyone in your group to miss out on the beautiful scene.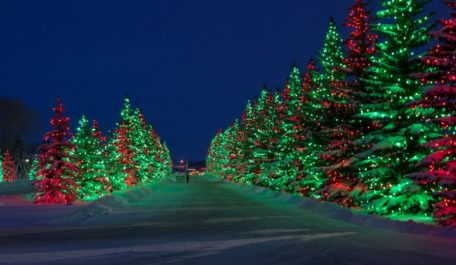 Book a Limousine or a Party Bus
Book a limousine or a party bus for your wedding, bachelor or bachelorette party, birthday party, anniversary, airport transfer or just to have a tour around the city of Calgary.
Checking out the views around the city is one of the best things to do in Calgary as there are many great locations. Take a look at the blog, The Best Views in Calgary for more detailed information on the best photo spots and sights to see while in a limo or party bus.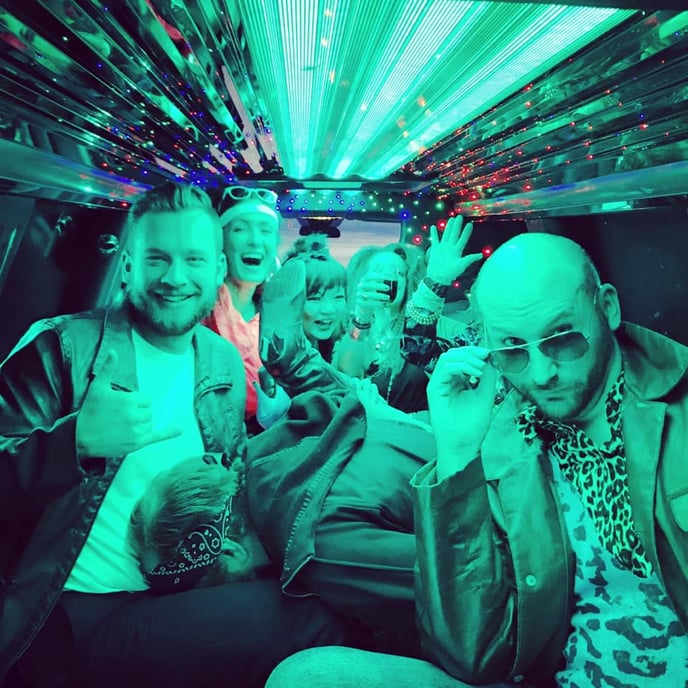 For more information, check out our blog, How Do I Rent A Limousine or A Party Bus?