by ampmlimo, on Jun 16, 2017 10:00:41 AM
Private transfers are available within the City of Calgary. The flat rate for this door to door service with our town car is a flat rate of $85.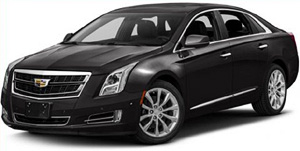 What Sedan Will You Get
The Cadillac Sedan XTS is a beautiful, luxury car and this is what we use for all our sedan services. This limo car can comfortably seat up to three passengers with luggage. A maximum of four passengers can be seated, but the fourth person has to go in the middle of the back seat, and it's not very comfortable with a full car.
Popular Private Transport Bookings
The most popular private transport reservations are for those going to the airport. When you pre-book your ride to the airport with us, we will email you the confirmation in writing. This will show the date and time for pickup, the address we are picking you up from and the total cost.
The Terms and Conditions, as well as the Cancellation Policy, can also be found on this. 12 - 24 hours prior to your departure, you will also receive an email with your drivers' name and cell phone number.
Arrive At The Airport With a Car Waiting For You
We also pick up from the airport and as with pickup at home, all rides have to be pre-scheduled.
When you book a private airport transfer, we need your arrival date, flight arrival time as well as your flight number. With this information, your driver will meet you at the baggage claim for your flight number for domestic flights, and outside of Customs for international flights. The driver will be waiting for you with a sign bearing your name, so you won't miss him or her!
Again, you will be emailed a confirmation upon booking, and then 12 - 24 hours prior to your pick up time, the driver's contact information will be sent to you. If you have an internet connection, you can check your email once you arrive at the airport to communicate directly with the driver if you are experiencing any delays at Customs or if you have any baggage delays.
Our professional driver will wait up to one hour at the airport once your flight has landed. Drivers are paid by the hour, and as a courtesy, they will wait for you up to one hour as we understand that sometimes there are delays. After this time, you'll be charged in 30-minute increments.
Once you have met with your driver, they will take you straight to your destination within Calgary for the flat rate of $85.
If you have any additional stops on your way, let Customer Service know upon booking so that they can schedule your transfer service accordingly and give you the full cost upfront.
How to Book an Airport Transfer
The best way to book your ride is by calling us at 403-475-5555 or by sending us an email inquiry through our website. You can also send us an email directly at info@ampmlimo.ca.
AM PM LIMO has been providing limousine services in Alberta for over 10 years and has raving reviews from customers of all types. Give us a call today for a free quote!
If you are wanting limousine service, check out our blog called How To Book a Limousine. We can't wait to hear from you!