Wedding Photography in Calgary Alberta
by ampmlimo, on Jul 6, 2020 5:25:41 PM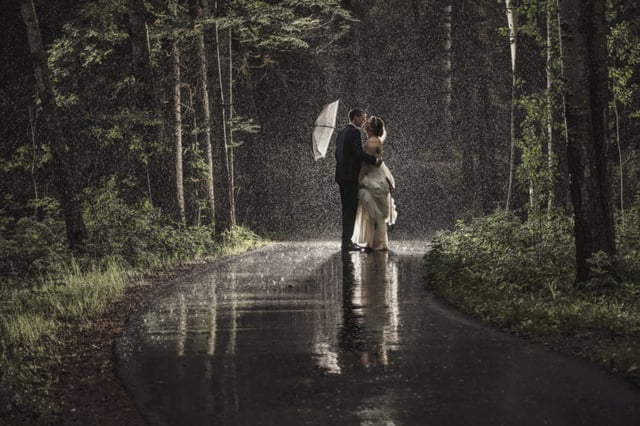 Wedding Photography is a specialty in photography. It is based on photographing the events around a wedding. It can range from photos of your engagement, wedding invites/announcements, to photos of your actual wedding and reception. Photographers often take a mix of planned and posed shots as well as catching the action on the dance floor at the reception.
How much does wedding photography cost?
The cost of photography for your special day varies depending on the photographer's experience, location, date, hours of service and/or package choice. Wedding photography prices in Calgary vary from $1500 – $6000+ with most packages averaging $3000 – $4000. If you are looking for affordable photography, make sure you contact a few different companies to find the right fit for your specific needs.
Questions to ask photographers
Some ideas of things to ask potential photographers are as follows:
How many weddings have you photographed?
Do you specialize in a specific style?
When should I book to secure my date?
Will you travel out of town?
What equipment do you use?
Are there packages available?
What do your packages include?
Is there a deposit?
How much is the total cost?
Always ask to see some of the photographer's previous work. This will give you an idea of what types of photos they take and if it is a fit for what you imagine for your own special day! Also, make sure to get a copy of your photography contract.
How to get to your photo locations
Often times there are a variety of locations the photographer or the bride and groom have chosen. This involves loading everyone up into vehicles to get from location to location. Sometimes getting in and out of standard vehicles can be tricky in your wedding dress.
One great way to handle this is to book a limousine or a party bus. This way you can transport large groups of people to each photo spot together, ensuring time efficiency and no one getting lost when following directions.
Travel in style with luxury SUV-style limousines that are much easier to step in and out of. Party Buses make for easy access for all, including having the headroom for taller guests. This way, you can relax and have some champagne on board to your photo destinations.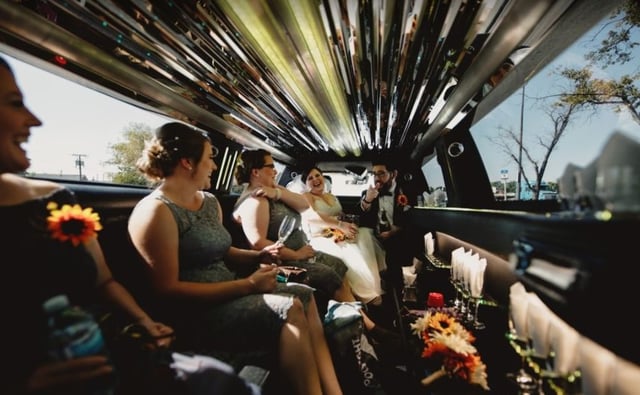 Many times you can get a limousine or party bus package that will include taking the bride and groom (and wedding party) to the ceremony and to the reception after the photos as well. Whatever the photography timeline, the limousine company can provide transportation services to follow.
Photography Location Ideas in Calgary
There are many unique locations and parks in Calgary to take beautiful photos. For ideas on photo locations for your special event, please see our Wedding Photo Blog
You can ask your friends and family who they have used in the past as references from personal experience are always the best. Alternatively, we have compiled a list of some of the Calgary Wedding Photographers below. Contact directly for pricing.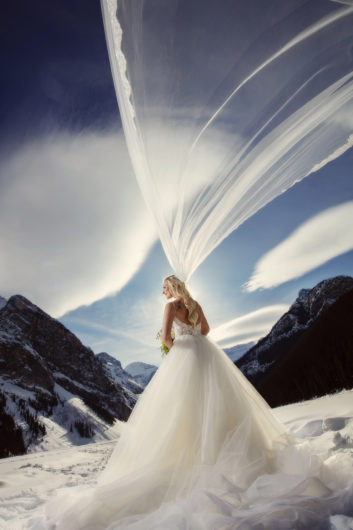 Edward Ross Photography has photographed over 1000 weddings, with approximately 30 – 35 booked each year. They offer service throughout western Canada and will also travel for destination celebrations. They offer a variety of packages as well as custom options. Price ranges from $2500 – $5000.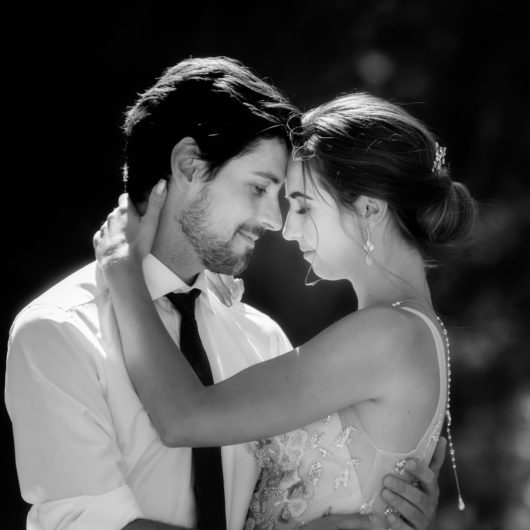 Kristi Sneddon has shot hundreds of weddings over her 20-years of experience. She limits herself to 15 per year. She offers services in Calgary and surrounding areas, as well as B.C. and even some international destination ceremonies.
She offers both hourly rates as well as package options. All photography includes two photographers, engagement session, wedding day digital files and options to add albums, wall art and gifts. Price varies depending on your needs but average around $3000 – $5000.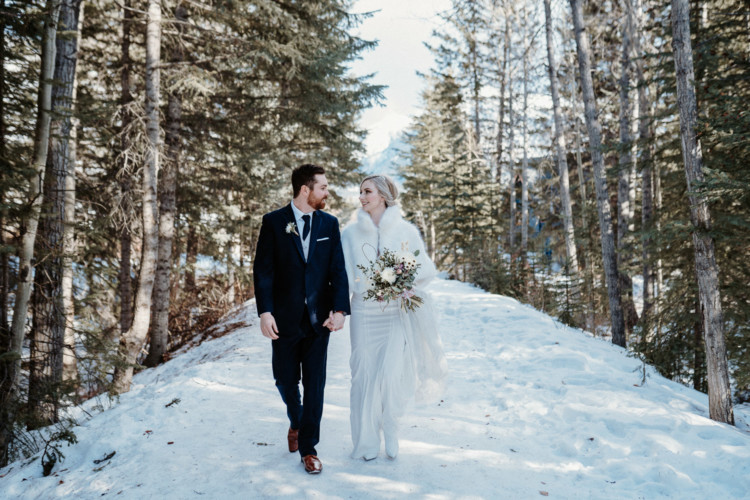 Reminiscences Wedding Studios has over 12 photographers and they have shot over 400 weddings in nine countries. They are Calgary photographers but offer service throughout Canada and the USA and will also do custom quotes for destination weddings.
They offer hourly packages for single-day weddings. They are a popular choice for Indian wedding photography as they do have multi-day packages as well. Prices start from $4850.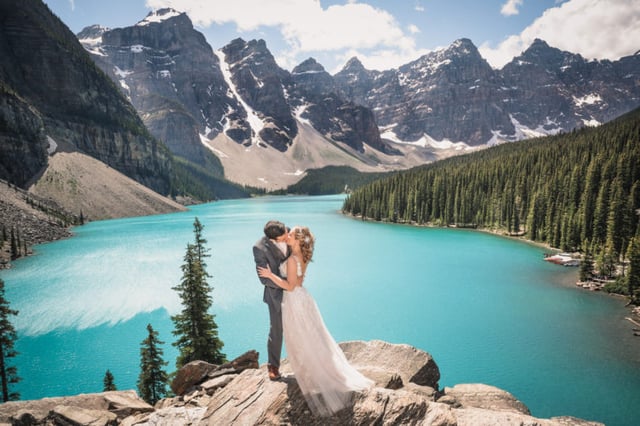 Ashley Daphne Photography is a husband and wife photography duo and they photograph 12 – 16 weddings a year. They are based in Calgary but provide service throughout Alberta, B.C. and will travel for destination weddings. They offer a variety of packages as well as custom packages to capture exactly what a couple is looking for.
Chinook Photography shoots approximately 50 – 60 weddings a year with 12 years of experience. They offer services local to Calgary as well as out of town. They have an hourly charge and are very flexible when it comes to working with clients and will certainly find something that will work just for your needs. A $500 deposit is required when booking.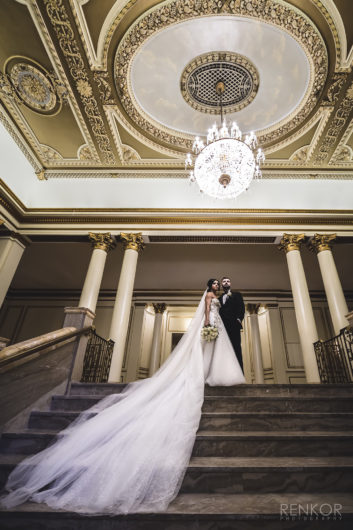 RENKOR Photography is a husband and wife photographer team. They have shot over 60 weddings in the last 10 years and offer service in Calgary as well as out of town. They offer both hourly rates and package rates, depending on your needs. A 50% deposit is required when booking.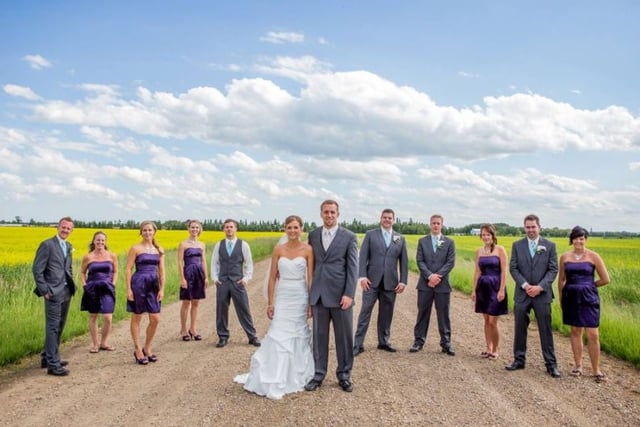 WSW have shot approximately 100 weddings and an average of 11 per year. They are based in Calgary but do offer out-of-town service for additional fees. They offer 4 different packages ranging from $3500 – $4600 with a non-refundable deposit of $1000.
Carly Hill Photography has photographed over 40 weddings. Carly mostly services Banff, Canmore, Kananaskis and Calgary area but she has also travelled internationally for destination weddings as well.
She offers packages rather than hourly rates so that guests do not need to worry about time on their big day. All packages include full-day coverage with two photographers. The average cost is $4200.
Sarah Pukin has shot over 300 weddings in her career. Specializing in storytelling through photographs, she seeks to immortalize the unique qualities of you and your significant other without all the boring stereotypical ways of shooting.
Sarah primarily works in Alberta and BC but can travel to other locations in Canada, as well as destination weddings. The fees for service are based on packages selected instead of hourly, but there are many options to choose from. Once a package is selected, a 50% deposit is required.
As space is limited, Sarah starts off with a phone call to ensure she understands what a couple is really looking for and that she will be the right fit for you and your big day!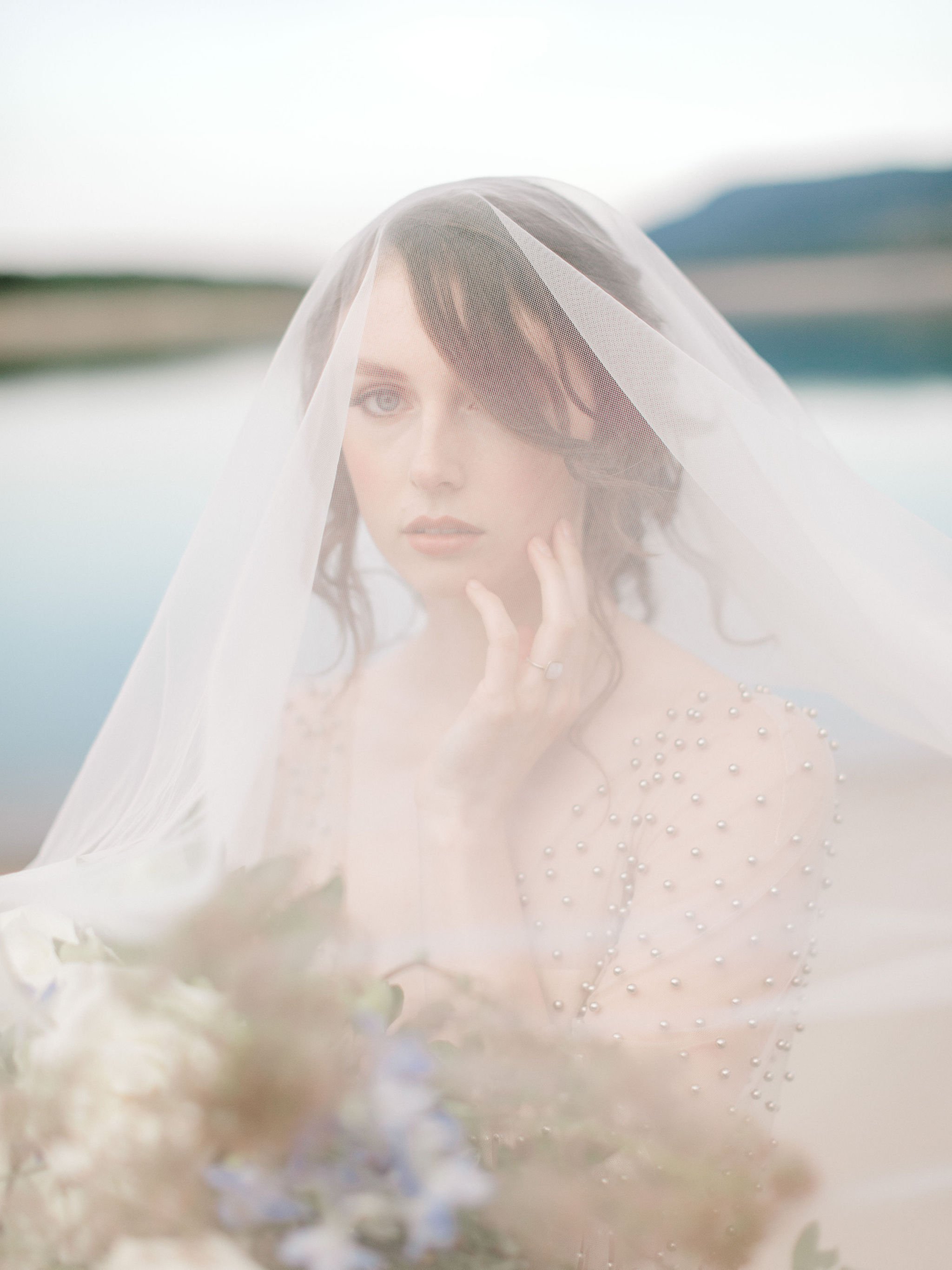 Nicole Sarah Photography Studio has been photographing weddings in Calgary, The Rocky Mountains, and beyond for over a decade. They are an award-winning, editorial fine art studio that shoots in medium format, creating an unparalleled film-style quality. Packages begin at $3900 and include engagement sessions and other great perks.
Their studio features 5 talented photographers so they always have someone available for your wedding day!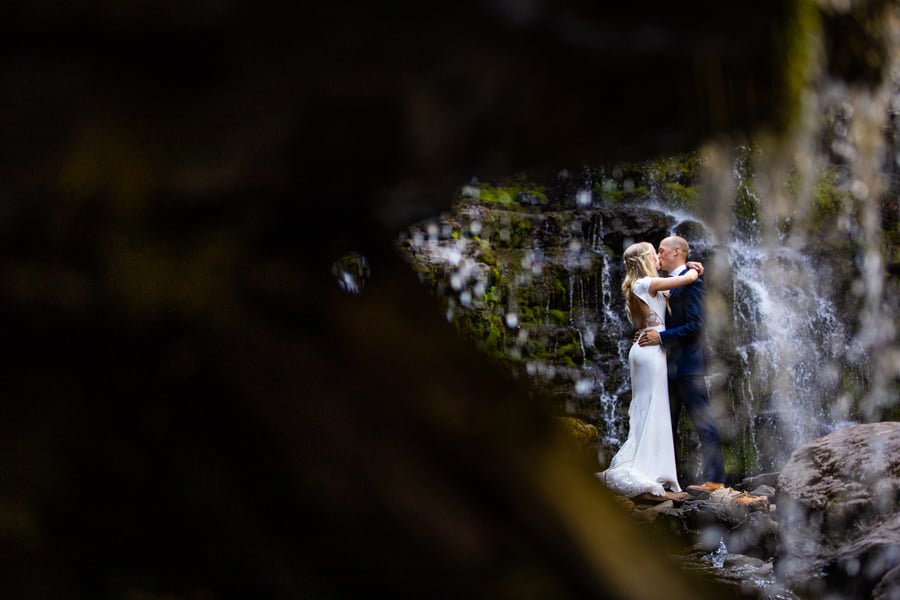 Cole Hofstra Photography has worked hard for couples in Calgary, Canmore, and Banff for over 10 years.
Capturing over 500 unique days and memories for energetic and exciting weddings! If you are looking for
a photographer who will get down in the dirt or in the middle of the dance floor, he's your guy!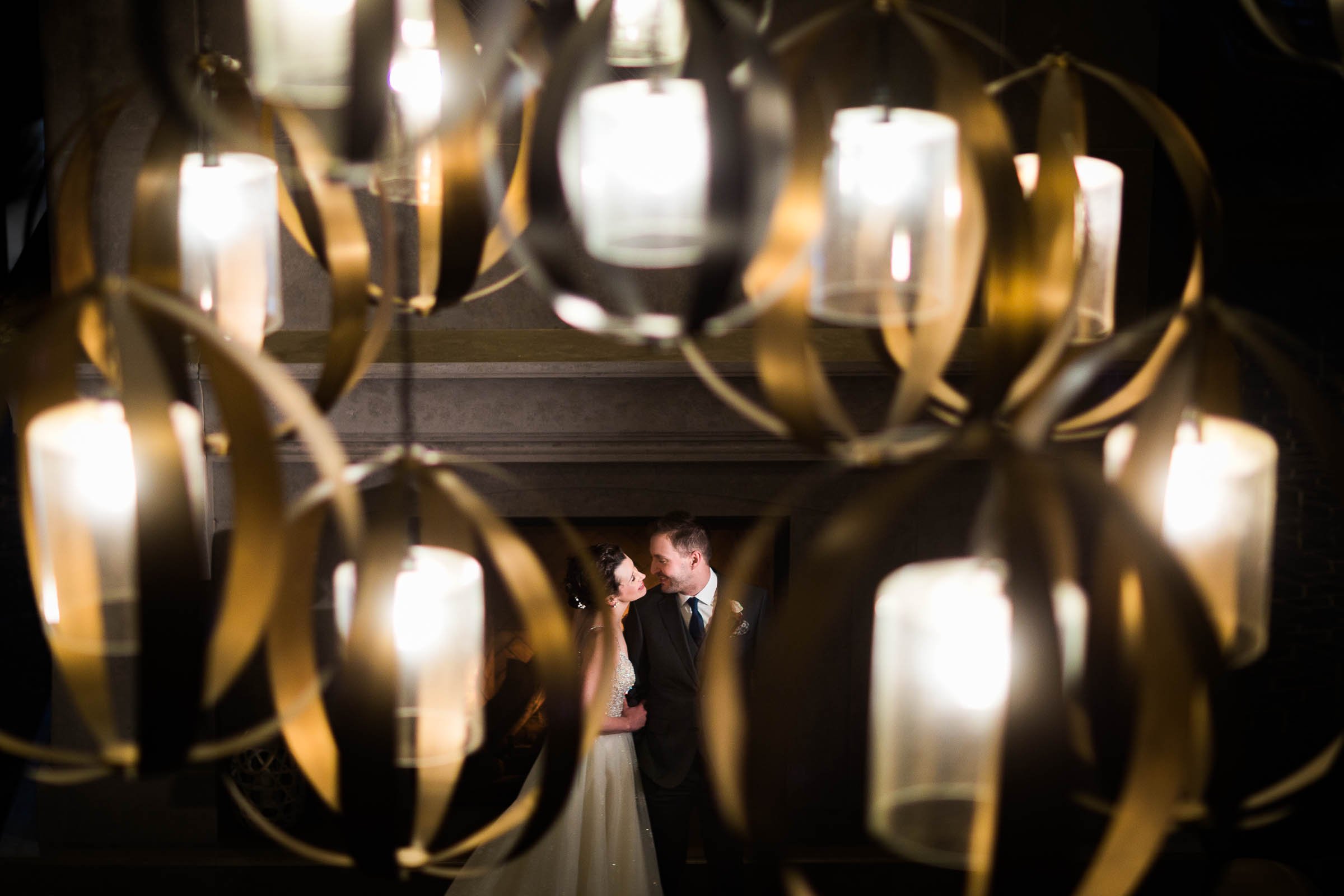 The Nogues are the Wedding Photography team for couples who actually want to enjoy their wedding day. Their approach to wedding photography is built on relationships. It's important to them to build trust and friendship with their clients. They want the couples they work with to feel comfortable enough to invite them into their most intimate wedding moments.
The Nogues Photography is based out of Calgary and works all across Alberta creating real and powerful images for fun couples and their closest friends and family.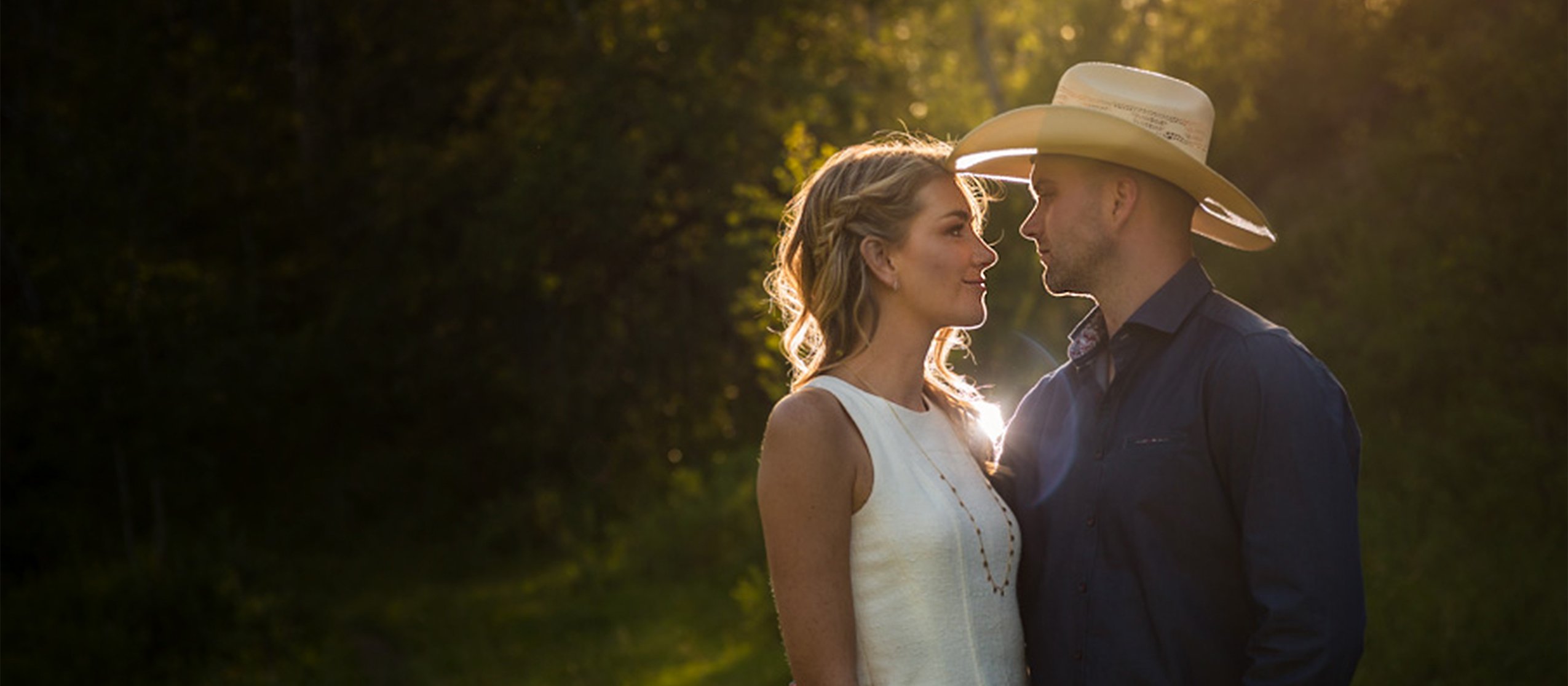 Patton Photography specializes in creating wedding images that are modern and dramatic while still being soft and whimsical. Photographing weddings for over ten years, Patton Photography have photographed weddings throughout Western Canada, helicopter weddings on top of a mountain, and destination weddings in Mexico.
With a great team of adventurous photographers, the studio offers a variety of options and packages. Whether it is a small intimate affair, a large-scale elaborate function, or an adventure engagement session their studio has the ability to provide exceptional service.
Wedding planning takes a lot of work and involves a variety of services. You might be in need of transportation services, looking for a photo booth, wedding venues, wedding apparel services, a DJ service, delicious wedding cakes or need help choosing a catering service. Look for local companies and get pricing from more than one place to help you find exactly what you are looking for!